Core values of SynapseIndia
11 May 2022
"A perfectly defined ideologies help in building a dedicated team, delivering excellent customer service and foster innovation. The motivation behind creating company principles is to shape company\'s culture and mission in a way that proves cooperative at the time of formulating business strategy."
Core values are significant in the growth of any business. In fact, getting the best out of employees without instilling core values in them is like watching winged pigs flying around in the sky. A perfectly defined ideologies help in building a dedicated team, delivering excellent customer service and foster innovation.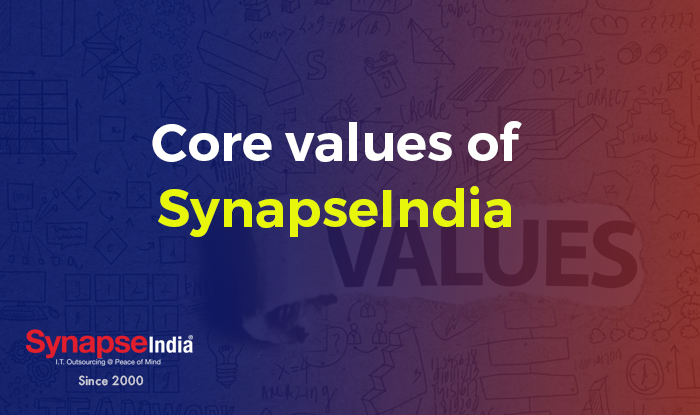 The primary goal of core values is to shape the company's culture and its mission which later proves cooperative at the time of formulating business strategy. They give employees a purpose, improve team cohesion, and create a sense of commitment in the workplace.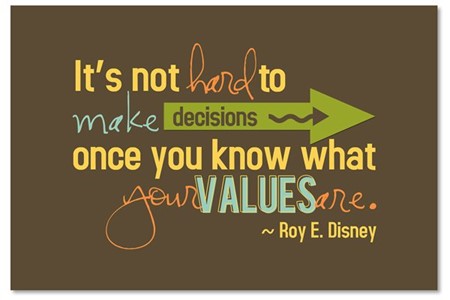 Fortunately, SynapseIndia has drafted its core values with the aim of empowering employees. We regard our principles as our strength because these principles motivate our employees and guide them in their mission accomplishment process.
At SynapseIndia, we do not hire employees purely out of cultural fit, instead, we believe in hiring the right talent that defines the company's values that we stand for.
In other words, building a strong business starts with building a company culture that reflects your core values.
What Defines Us?
In essence, company values are the beliefs and philosophies that generate a growth cycle in a business. Our values not only give our employees a better experience but also helps in building a cordial relationship with our clients.
Our principles make us one of a kind because these ideologies differentiate us from our competitors. That's why we always make crucial decisions keeping our values in mind. We honor them in everything we do and set the right example for our employees, through this we help in building trust in the workplace.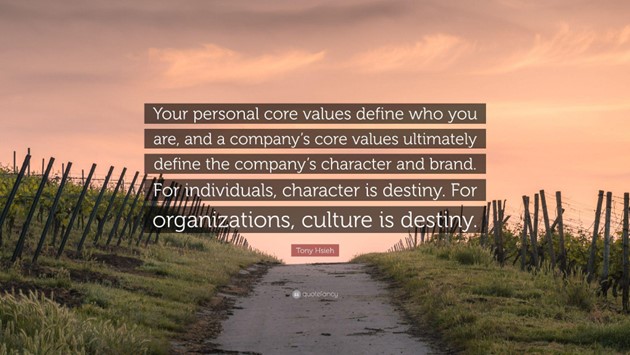 The bottom line is core values impact all areas of business, from product development to sales and marketing strategies and we try our best to deploy our values in every domain.
Why do we believe in company values?
Without them, it is nearly impossible to align employees with strategic goals, promote team collaboration, and achieve the company's mission.
Company values help employees to make the right decisions
Having a clear set of values helps our employees understand what we stand for. Our values provide them guidance for their work and a sense of security.
As a result, our employees are likely to make the result-oriented decision that can help them in achieving the company's goal and vision. They are able to make the right decision because they clearly understand the company's mission statement and believe in our brand.
We were able to sail through difficult times smoothly because of our well-defined company values. In a volatile environment of rapid technological, environmental, and societal changes, it's a much-needed constant.
Improve employee communication
Healthy and flawless communication plays a crucial role in the formation of company culture, promotes employee engagement, and improves employee satisfaction.
Employee communication plays an extremely important role in building a better company culture, improving employee satisfaction, and increasing employee engagement.
We understand that undefined principles can lead to poor communication between employer and employee which often leads to confusion. To avoid this confusion we have a clear set of values which helps in effective flow of communication.
Our Values, Our Pride


Innovation
We emphasize on being in front of their competitors and presenting new thoughts in the marketplace following the standard of "innovation, not imitation." This is vital if an organization has any desire to be a trendsetter and present new items that consumers appreciate.

We ask our employees to be dynamic and come up with creative thoughts that can translate into effective products for the organization.
Drive
The desire to continually improve can be accomplished in the event that one is rarely fulfilled. We follow this rule as one of our fundamental values and try to give a powerful platform to our workers, where they can explore their innovativeness and abilities and further improve themselves.

While celebrating success is something critical, simply pausing for a moment and getting self-satisfied over them is unacceptable for us. The reason why we do best is because we know that our employees are the most valuable resource we have.
Transparent
There is a lot in question for an organization to fall into a trap of passive-aggressive behavior. Throughout the years we have viewed that if individuals are straightforward, open and direct in all discussions you save a great deal of time.
Adaptable
For SynapseIndia adaptability implies a certain something: How well does an individual deal with uncertainty? While perfection is rarely conceivable, how well we adjust to change will decide how sturdy our success will be. In the realm of ambiguity the individuals who can move with the change and still perform are ideal time players you need in the group.
Focused
If you are centered around doing an excessive number of things you will do nothing all around well. By putting an emphasis on this worth you can establish an environment where individuals invest their energy making waves of efficiency versus ripples.
Integrable
Integrity is the nature of being honest and having solid moral standards; moral uprightness. It is generally an individual decision to maintain oneself to reliably upright and moral norms and a business ought to encircle itself with individuals who care profoundly about integrity. At the point when this happens everybody benefits- clients and in particular our entire employee base.
Tags: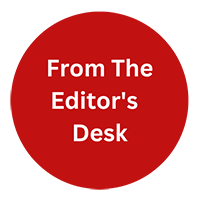 "From the Editor's Desk" is not just about the content. Our content writers will be sharing their thoughts on industry trends, new technologies, and emerging topics that are relevant to our readers. We believe that it's important to stay up-to-date with the latest news and trends, and We excited to share my thoughts and insights with you.