Growth of On Demand Application Market Share Post Pandemic
25 Jul 2022
"This blog gives you a clear view of the unmatched growth of the on-demand app. Understand the growth of on demand app market share post pandemic. Contact us for best on-demand app development services."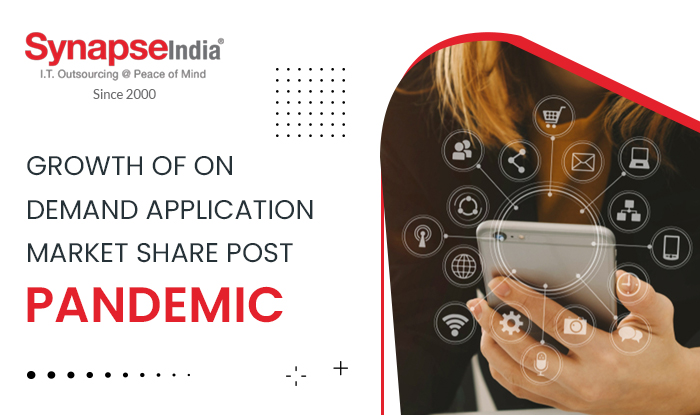 As the rest of the world imploded, several companies, particularly the on-demand delivery app industry, erred on the side of caution. As demand for online products and services increased, the logistics industry scrambled to restart operations. However, distribution operations are now nowhere near what they were a few years ago. The uncertainty of the pandemic has caused a fundamental transformation in the business.
Companies have been struggling to adapt to exceptional conditions for the past nine months. While the fight against the COVID-19 pandemic is far from over, there is at least a glimmer of optimism at the end of the tunnel, along with the hope that there isn't another train on the way.
The on-demand delivery sector quickly adapted to widespread disruption when the pandemic hit. Even during the most difficult hours, the delivery companies made sure that the items were delivered to their recipients. Dispatch services delivered several additional important items in addition to medical supplies. They worked non-stop to meet the deadline.
Lets Know What Exactly On-Demand Applications Are
In simple terms, on-demand apps are mobile solutions that allow you to access and enjoy real-time service at a physical location of your choosing. On-demand services include food and grocery delivery, entertainment, healthcare, education, etc. Zomato, Urban Clap, and Ola are some of the most popular on-demand apps.
The idea behind on-demand application development is to provide a service to users when they need it. Since on-demand apps are designed with a particular service in mind, they include a wide range of useful features like tracking, wish list, digital payment gateway, testimonials, multiple bookings, and reviews, etc. Therefore, on-demand apps promise speed and convenience for users.
The market for on-demand applications includes three key elements: service providers, consumers, and IT companies. Its role is critical here. While the service provider designs a product to address a specific customer need, IT companies act as intermediaries between the service provider and the customer. They understand the user requirements and service provider goals to develop the ideal app to appeal to the target audience. The goal is to leverage best-in-class technologies to create an on-demand grocery delivery app where users can easily access the service and even pay for it in real time.
Also Read: Online taxi booking project documentation
What are the Industries Benefited from On-demand Apps?
Top 5 industries that have benefited from on-demand apps and services:
Education Industry
The education industry has been another major sector that has been hit hard due to the COVID-19 situation, so on-demand services have risen to a huge level and become a basic necessity for all students. educational departments, including schools and small. scale institutes as well.
While keeping the COVID-19 situation aside, it has become feasible for working students and professionals who are willing to learn new skills to study any subject according to their convenient time. Apps like Unacademy, Duolingo, and many more have already made a name for themselves in the education industry.
Food Industry
Online food delivery apps have become radical for the restaurant industry, in today's era, people who have been caught up in their busy schedule and singles who stay away from their families mostly rely on restaurant food because there has been a rise in on-demand grocery delivery app.
Few apps like Swiggy and Zomato have become the most popular food delivery apps while many of the big and small food brands have developed their own apps. On the one hand, food delivery apps have helped users order appetizing food online from their comfort zone. On the other hand, it has provided an opportunity for restaurant owners to expand their business to a larger area.
Also Read: Workflow of Urban company & drive users to reach us for insights & quote
Transportation and Travel
Transportation and travel industries are also one of the most important industries before they required a lot of time. People used to wait for the taxi to arrive, while the transportation department also used to inform their customers about the delivery or arrival of the courier via SMS.
However, with the advent of ride-hailing apps like Uber, Ola, and Airbnb, traveling has become easier, more comfortable, and safer. Now users can keep track of the arrival time of their taxis, while on the other hand, with the use of features like trip number sharing, users can share their particular trip number with their family and friends. current location of the user that has increased security measures.
Online Marketplace
Online Marketplace has had a great growth of applications on demand among all. Traditionally, it was very time consuming with fewer options available for any particular item.
But the union of on-demand apps with the traditional market has been beneficial for both consumers and providers. where buying an item offers multiple options to the customer, while vendors also have the opportunity to expand their business to different cities and states. Some of the well-known online marketplaces include Amazon, eBay, Flipkart, where sellers can sell their products online.
It has also become easy to order online with convenient time, cheaper rates, and have the item delivered to our door, including return and cancellation policies.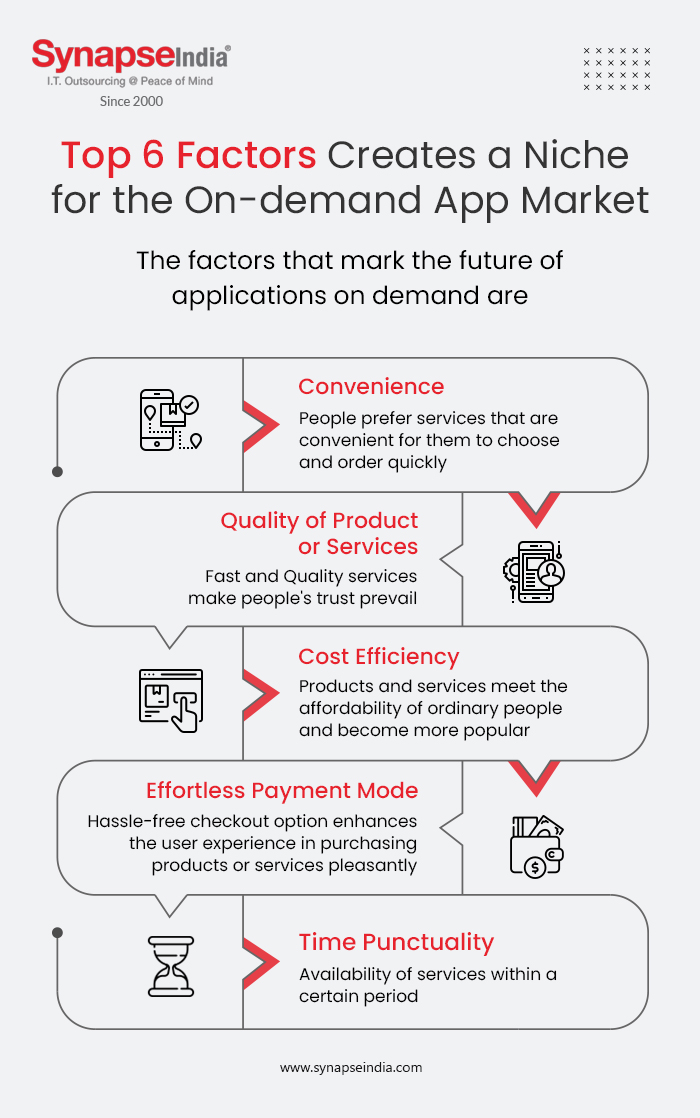 Why are on-demand apps on the rise?
On-demand apps have made our lives much more manageable and convenient. Thanks to on-demand applications, we can enjoy a wide range of services from the comfort and safety of our homes.
Here are the reasons why the on-demand app is all the rage right now:
Customer Satisfaction
Multiple options, contactless and one-day/real-time delivery, and fast checkouts inevitably increase the customer satisfaction quotient. Users can get what they want while being safe.
Varied Options
On-demand apps incorporate multiple features to provide a premium user experience. From seamless navigation to speedy checkouts, on-demand apps promise convenience and real-time delivery. Many on-demand apps include a wide selection of services within one unit, allowing you to choose from multiple options.
Business Savvy
On-demand apps enable companies to shift to the digital model to keep their businesses running during these uncertain times. Since the pandemic hit, many businesses are struggling to stay afloat. However, by switching to the online business model through on-demand applications, businesses can continue to operate and generate revenue.
Contactless Delivery
Considering that we need to limit contact with strangers as much as possible to break the chain of transmission, contactless deliveries are of great help. You can order what you want and receive it at the door of your house without contacting the delivery man.
Future of an On-Demand App After the Pandemic
For postal and parcel companies, the COVID-19 pandemic has worked like a time machine into the future: e-commerce demand is skyrocketing, but mail is rapidly declining. That jump is visible almost everywhere you look. And the numbers are staggering. European e-commerce saw a 71% increase in online orders, while Asia-Pacific e-commerce saw an 82% increase.
Amazon will reach projected 2025 sales levels this year. In May, e-commerce sales in the United States increased more than 93%, representing 22% of total retail sales, more than double the previous year.
Although the future remains unknown, as per delivery service statistics e-commerce shipping volumes will remain elevated for the rest of the year, up to 30% to 40% more than a year ago in some countries, even when factoring in seasonal trends in spending.
Final Words
In the wake of the pandemic, times have changed drastically. The world around us is no longer the same. Adapting to changing times is crucial to surviving and thriving. Just as we have made numerous changes to our daily routines, businesses must also embrace new technologies and trends to move forward.
Companies and organizations that have already adopted the on-demand model are reaping the benefits. If there's one thing business owners have learned during the pandemic, it's the fact that mobile apps are no longer optional they're an integral part of the modern business model. Simply Contact SynapseIndia if you are still looking for an on-demand app development company.
Tags: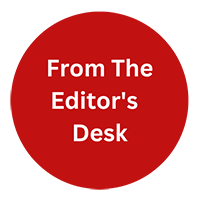 "From the Editor's Desk" is not just about the content. Our content writers will be sharing their thoughts on industry trends, new technologies, and emerging topics that are relevant to our readers. We believe that it's important to stay up-to-date with the latest news and trends, and We excited to share my thoughts and insights with you.