Hire SynapseIndia for web application & WordPress development
24 Sep 2018
"You may consider hiring our web application development services to enjoy full control over the content of your website."
Looking for WordPress development for your new website or want to upgrade your existing website? SynapseIndia's web application development services must be availed by all those looking to give their website or other web identity new look. Our WordPress developers bring along with them several years of experience in the industry. They possess sound knowledge of PHP, SQL and CMS development & maintenance tools. WordPress is the finest content management system that is based on PHP and SQL.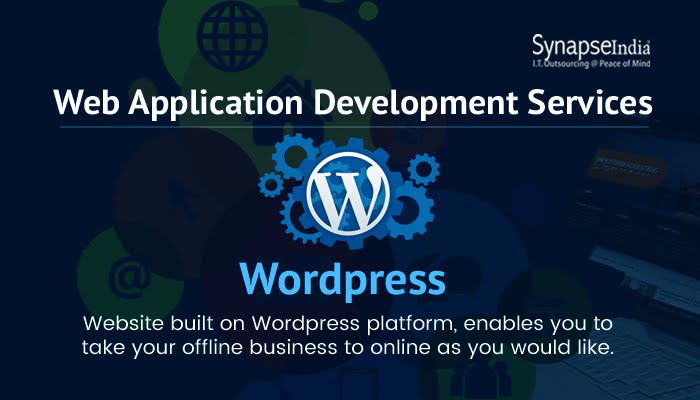 You may consider hiring our web application development services to enjoy full control over the content of your website. What makes us different is our unique methodology and commitment towards ensuring 100% customer satisfaction through outstanding quality services at reasonable costs. Our focus is always on providing highest quality WordPress website development services as per international standards of quality.
At SynapseIndia , Our team of quality controllers, testers and quality assurance experts is always on the toes to keep an eye on the smallest of issue throughout the development phase. The goal is to ensure that our clients get what they actually pay for: and that is flawless projects. So, contact us or drop us a query right away and we will get back to you at the earliest.
Tags:
Author

: Manish

Manish, a blog expert by profession, knows how to deliver perfect blogs for various services such as cloud computing, game development etc. From the blogs written by him, it is evident that they are the epitome of knowledge sharing. His expertise and brilliance to deliver unique blogs is what that makes him stand out of the box.