Impressive Drupal 8 features for Robust Website Development
08 Feb 2017
"Drupal 8 comes with an amazing content management features and offers great benefits to its users, administrators, and professionals. It is focused on user-friendliness, and offer advanced ways to develop solid data structures, build professional APIs, and deliver the mobile friendly results."
Drupal is an impressive content management software. It is globally used to build websites and business applications that you come across every day. The Drupal platform has robust features, like easy content management system, smooth performance, and great security features. Modularity is one of its core principles that makes it fantastic and most demanding amongst all other development frameworks. Drupal 8 development tool helps in developing interactive and structured content management system. It is a revolutionary update for the website development industry. It comes with some incomparable features: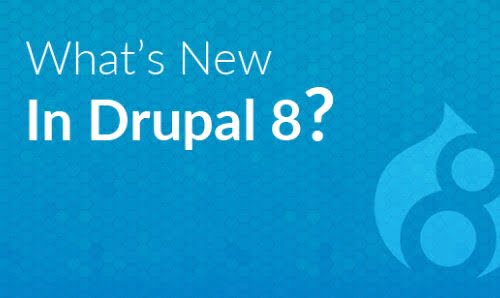 1. New Theme Engine: Drupal 8 is introduced with a scratch free theming engine, Twig. Twig is PHP-powered, flexible, and secure. Creating a gorgeous website using Twig is truly easier and impressive.
2. Mobile Ready: This version is developed with mobile ready functionality. All the deep-rooted themes that come with Drupal 8 are fully responsive. Additionally, Drupal 8 has an admin theme that adapts perfectly to various screen sizes of smart devices.
3. Multilingual Support: Drupal 8 supports pervasive multilingual features and offer good opportunities to spread your business with no boundaries. The admin panel of Drupal 8 has built-in translations. You have great ability to create web pages with language-based views.
4. Manage Your Store Configuration efficiently: This version of Drupal has configuration management. Drupal experts have great version-control to monitor configuration changes. Configuration data can be stored in files, separate from the website database(s).
5. Built with Quick Edit features: Drupal 8 has something great about highlighting the contents that require changing and offer the great ability to change it efficiently and quickly. Now, the Quick Edit module is incorporated in Drupal 8 core. It allows admin to edit the text directly for quick fixes.
6. Better Support for great Accessibility: This version of Drupal has the brilliant approach for industry-driven technologies, like WAI-ARIA. ARIA Live and TabManager are compelling improvements in Drupal 8, which cater complete control for rich Internet apps.
7. Industry Model Solution: Drupal 8 is blessed with the most advanced features of PHP 7 like PSR-4, traits, namespaces, and uses matchless external libraries like Composer, PHPUnit, Zend Feed Component, and much more.
8. Deep rooted Web Services: This recent version of Drupal now makes it feasible to use itself as a data source, and output content as JSON or XML. Even you have great opportunity to post data back to Drupal 8 from the front end panel. Additionally, Drupal 8 has a built-in feature of Hypertext Application Language (HAL) that makes exploitation of website service capabilities less tiresome.
Tags: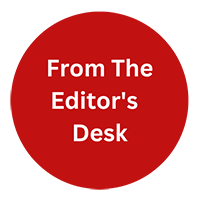 "From the Editor's Desk" is not just about the content. Our content writers will be sharing their thoughts on industry trends, new technologies, and emerging topics that are relevant to our readers. We believe that it's important to stay up-to-date with the latest news and trends, and We excited to share my thoughts and insights with you.