How Cloud Technology Will Help In The Business Growth?
04 Feb 2022
"Cloud technology will see immense growth in the upcoming year. Globally organizations are adapting to the cloud and migrating their services to the cloud."
Corona era has explored the use of cloud computing as work went virtual and businesses around the globe have shifted their focus on going completely digital. The global pandemic has changed the conventional way of operating a business. In 2022, we will undoubtedly see a continuation of rapid growth and adoption of cloud computing.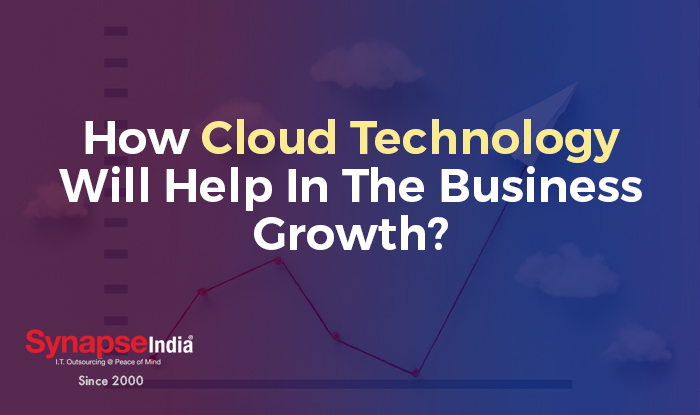 The focus shortly will shift towards deployment of cloud tools with regards to improvising a specific function towards a more integrated approach centered on enterprise-wide cloud migration.

The purpose of cloud migration is to augment the capabilities of remote and hybridized workforces. But 2022 will see better cloud and data center infrastructure.

Cloud computing trends that will help businesses in growth: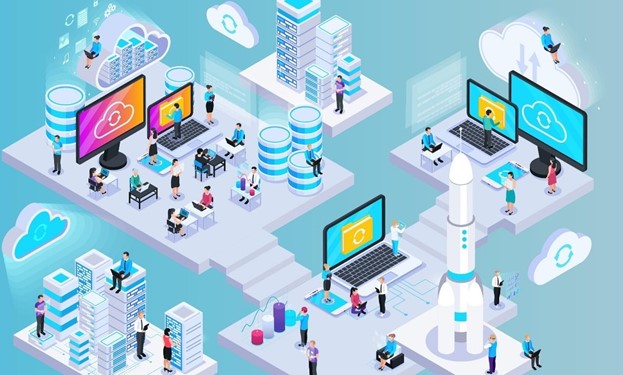 Cloud continues to grow and evolve with exciting new use cases
Gartner's prediction says that 2022 will see over $480billion global spending on cloud services. Cloud computing infrastructure has become the backbone of almost every digitally empowered organization. It is the delivery pipeline of just about every digital service, from social media and streaming entertainment to connected cars and autonomous internet of things (IoT) infrastructure. Ultra-fast networks like 5G and Wi-Fi 6E are designed not only to stream more data from the cloud but they will have the capacity to stream new types of data from the cloud. The explosion of cloud gaming platforms such as Google's Stadia and Amazon Luna will result in increasing levels of investment throughout 2022. The growing usage of cloud technology will make every other technology faster, lighter, and more accessible and this factor will play a key role in the migration of more services to cloud platforms.
Sustainability is increasingly a driver of cloud innovation
Each responsible business comprehends that it has a section to play in handling the difficulties of environmental change. In tech, this regularly focuses on lessening the energy use related to progressively powerful computing engines, larger digital storage requirements, and the energy expenses of giving every minute of every day "consistently on" infrastructure services to clients. Future of cloud computing will observe huge spending from the tech giants. Amazon, the world's greatest cloud organization, is likewise the world's greatest buyer of renewable energy and has 206 of its supportable energy projects running around the world, producing around 8.5GW each year. Presently it is additionally focusing on reducing the "downstream" energy use made by its items like Echo and Fire TV once they are in clients' homes. It's incredible that sustainability is high on the agenda nowadays, yet for organizations like Amazon, the reasons go past the selflessness – it's a figure that the impacts of environmental change will cost organizations up to $1.6 trillion every year by 2025.
Hybrid cloud blurs the distinction between public and private clouds
Since organizations began relocating to the cloud, they have generally had two choices. They can utilize easily available, pay-as-you-go public cloud arrangements or more customized and adaptable private cloud arrangements. Private cloud (where an association has its cloud, and information never needs to leave its premises) is additionally once in a while required for administrative and security reasons. Today, organizations like Microsoft, Amazon, and IBM (the greatest cloud suppliers) are growing their rollout of "hybrid" models that take on the smartest possible solution approach. Data that should be rapidly and frequently accessed, maybe by clients, can be kept on open AWS or Azure servers and accessed through tools, applications, and dashboards. More delicate or strategic information can be kept on hidden servers where access can be observed, and it tends to be handled utilizing exclusive applications. One more main impetus behind the development in the ubiquity of hybrid cloud is that many organizations are becoming past their forays into cloud computing, and having set up the advantages, are looking for extra use cases. This has brought about many organizations winding up in a "multi-cloud" environment, utilizing various administrations now and again from a few distinct providers. A hybrid cloud technology trend approach can lessen the intricacy of this gratitude to the emphasis put on streamlining the client experience and keeping the backend stack invisible when it shouldn't be seen.
AI In Cloud Computing
Cloud computing assumes a vital part in the liberation of artificial intelligence (AI) services – depicted by Google CEO Sundar Pichai as "more significant than electricity or fire" as far as the impact it will have on society. AI platforms require tremendous processing power and data bandwidth for preparing and handling information, and cloud data centers make this accessible to anybody. The vast majority of the "regular" AI we see surrounding us – from Google Search to Instagram filters – lives in the cloud and innovation that causes traffic from data centers to our gadgets and manages storage infrastructure is based on AI. The evolution and development of cloud and AI are inseparably joined, and this will just turn out to be all the more evident during 2022 and beyond. Strong trends in AI will be "innovative" algorithms – generative AI that can make anything from art to synthetic data to prepare more AIs – just as language modeling – expanding the precision with which machines can comprehend human language. Cloud computing will assume a critical part in delivering these services to clients just as building the infrastructure to deliver them.


The Rise of serverless
Serverless cloud is a somewhat new idea that is acquiring footing in the market from providers including Amazon (AWS Lambda), Microsoft (Azure Functions), and IBM Cloud Functions. Sometimes referred to as "functions-as-a-service," it implies associations aren't integrated with leasing servers or paying for a fixed amount of storage or bandwidth. It guarantees a genuine pay-as-you-go service where the framework scales imperceptibly as an application requires it. It isn't serverless – the servers are still there – yet it adds one more layer of reflection between the client and the platform, which means the client doesn't need to engage with designs and details. Serverless within cloud computing will have a major part to play in the more extensive pattern across the cloud and the whole tech landscape of creating new client experiences that make development more available.
Tags: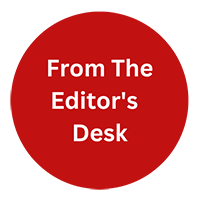 "From the Editor's Desk" is not just about the content. Our content writers will be sharing their thoughts on industry trends, new technologies, and emerging topics that are relevant to our readers. We believe that it's important to stay up-to-date with the latest news and trends, and We excited to share my thoughts and insights with you.