Shamit Khemka: EO has largely influenced my leadership & management style
30 May 2018
"Shamit Khemka reveals how EO has influenced his leadership & management style, while helping him evolve as a global entrepreneur."
EO (Entrepreneurs' Organization) has helped me a lot in my emergence from being a businessman to a global entrepreneur. EO provides an excellent platform where entrepreneurs connect with an international community of entrepreneurs. I think it's a great platform for budding and thriving entrepreneurs who want to make it really big in global panorama.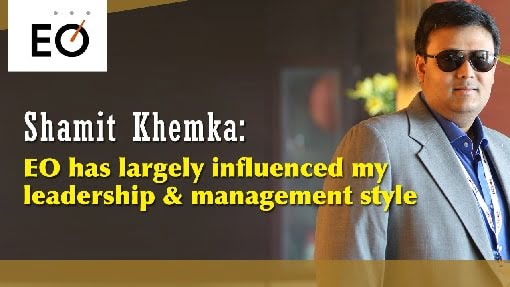 Joining Entrepreneurs' Organization has largely influenced my leadership and management style. The role of an entrepreneur is quite daunting with never-ceasing hurdles in handling sales, customers and managing employees. Every day brings along a new challenge for you to be a better leader while skillfully handling personal challenges as well. Entrepreneurs spend most of their time in growing their business, managing people and reaching out to newer clients. We try to lead by example and don't really bother about our leadership style. Participating in discussions with like-minded, intelligent, smart people at the Entrepreneurs' Organization has helped me evolve my leadership style.
Interacting with the brilliant entrepreneurs and listening to their valuable thoughts, during various EO meetings in different countries across the globe, has helped me learn a lot. Inspired by their success stories as entrepreneurs in various fields, I started a joint venture under the name of CSIPL – Cross Section Interactive Private Limited in 2013 and foodcloud.in in year 2012. Furthermore, the positive vibes of fellow EO members encouraged me to expand the development centers of SynapseIndia. While there was only one development center few years ago, we now have 4 such centers in Noida, India.
I feel proud to be associated with local & regional boards of EO since 2007. Being in the chair as EO Regional Director, South Asia (2014 – 2016) was the finest experience that further honed my leadership qualities. It was an honor for me to give away the EO superstar award to the Gujarat EO president during the EO RIE event. I am obliged to all fellow members for appreciating my contribution to the EO. The standing ovation during the event was the best perk one could expect from being a part of such an amazing business community.
Tags: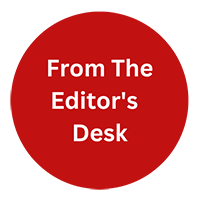 "From the Editor's Desk" is not just about the content. Our content writers will be sharing their thoughts on industry trends, new technologies, and emerging topics that are relevant to our readers. We believe that it's important to stay up-to-date with the latest news and trends, and We excited to share my thoughts and insights with you.