SharePoint development company - Get success driven services
14 Sep 2018
"SharePoint development company, SynapseIndia is trusted by clients from USA and around the world for its cost-effective & enterprise-level web development services."
SharePoint development company, SynapseIndia is trusted by clients from USA and around the world for its cost-effective & enterprise-level web development services. Our tailored solutions suit the business goals and specific requirements of worldwide enterprises.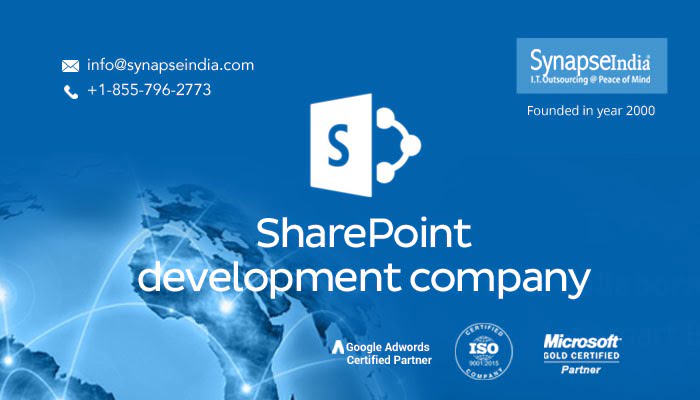 Result-oriented SharePoint development services
From developing intranet websites & web applications to extending SharePoint testing solutions, we specialize in complete SharePoint development services. We help clients in portal document management, search configuration and optimization, data presentation & management and workflow integration, etc.
By availing our result-oriented SharePoint development solutions, thousands of clients have achieved their business goals, improved productivity & efficiency and earned high revenue. Do you want to achieve success like them and reach the top position in the digital industry? SynapseIndia, a highly reputable Microsoft Gold Certified Partner can realize your dreams.
How SharePoint technology revolutionizes your business?
SharePoint, a Microsoft Office integrated web-based platform has revolutionized millions of global businesses since it was launched in 2001. It offers limitless benefits. You can easily access features and system settings through the Central Administration (CA) console.
This Microsoft technology boosts the day-to-day productivity of a business and cut down different costs by improving collaboration across teams, departments, and enterprises.
Our Microsoft certified SharePoint developers are proficient in harnessing all the benefits of this web platform.
Contact us for any query at info@synapseindia.com
Tags: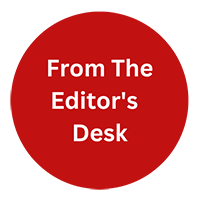 "From the Editor's Desk" is not just about the content. Our content writers will be sharing their thoughts on industry trends, new technologies, and emerging topics that are relevant to our readers. We believe that it's important to stay up-to-date with the latest news and trends, and We excited to share my thoughts and insights with you.