Software Development Tools for 2022 & Beyond
02 Nov 2022
"The best recommended software development (developer) tools would be. Do you want to know more in depth? Read on to learn about software development tools for 2022 and beyond."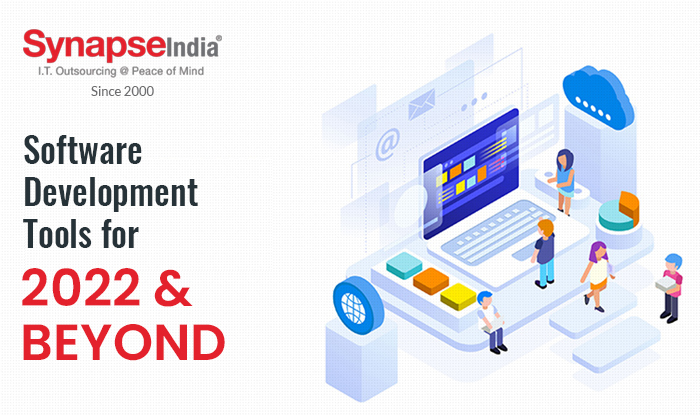 The field of software development has been changing at a rapid pace and it is a difficult task to keep up with all the advances. Developing an application for use on various platforms, both static and mobile, requires numerous lines of coding and software development tools that help with assembly, compilation, bug testing, design, analysis, and a variety of other aspects.
All software development companies do not need all the tools. However, it is useful to know which tools work well in the web development ecosystem, especially if you are looking for a new cross-platform software development tool.
What is a Software Development Tool?
A software development tool or software programming tool is a computer program used by software developers to create, maintain, edit, support, and debug other programs, frameworks, or applications.
Hundreds and thousands of software development tools or software programming tools are available today. Choosing the right one can be a daunting task. There are certain factors to consider when choosing the best software development tool. However, the choice of software development tool completely depends on the type of project.
Factors to Consider When Selecting a Software Development Tool
The software tool is only as good as its software development process. Before a programmer starts writing code, all the details such as specifications, framework, programming language, design, and goal must be determined.
Similarly, having these in place will also help when choosing a perfect software development tool. The following factors will help you choose the useful tools for software developers.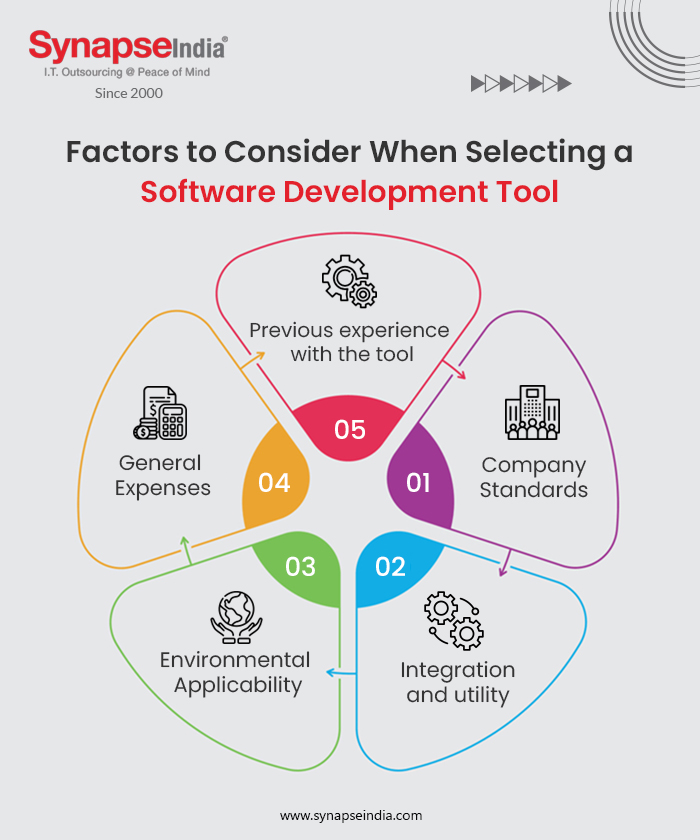 Top-notch Software Development Tools for 2022
There are software tools for creating and there are development tools for debugging, for this reason. Here is the list of the best software development tools for 2022 and beyond.
1. Stack Overflow
With the largest trusted online community, Stackoverflow gives developers the opportunity to learn, share programming knowledge, and build their careers. It has around 50 million developers visiting the platform every month. According to Wikipedia, Stackoverflow has over 14 million registered users, along with 21 million questions and 31 million answers. This is where one of the main ways to gain more knowledge and clear doubts is found.
2. Jenkins
Jenkins serves as one of the tools for modern software development that will ensure continuous integration. Also, it is easily installed on the server when the core build is done. The simple workflow also makes Jenkins one of the best platforms worth choosing.
The open-source automation server helps in automating the parts of software development that have been related to building, testing, and deploying. In addition, you can issue continuous integration and continuous delivery facilitation. The tool supports version control which makes it even more favorable.
3. GitHub
GitHub serves in the form of a GIT repository hosting service. Also, the software development platform has many features. GitHub always offers a graphical web-based interface. Additionally, it provides access control and other collaboration features that will ensure basic task management for each project.
Octoverse claims that Github has 61 million new repositories created in the last year and has over 73 million developers. Software development and version control using GIT offers distributed version control and source code management functionality to help software developers.
4. Git
This is the software to monitor alterations in the diverse set of files it finds use, especially to direct the work between developers as they work out the source code during development. Performance metrics show that there is widespread use of Git among software developers. You can also ensure security handling with the cryptographic method.
It serves as one of the most widely used version control systems, making it easy to keep all the information in one place. There will be a great opportunity to easily share and exchange code with other developers. If you want to know what changes you have made to the code, Git, as one of the top software development tools for 2022, will let you know.
5. Confluence
Confluence serves in the form of a web-based corporate Wiki developed by the Australian software company Atlassian. The software development project company serves today in the form of teamwork space with knowledge and collaboration. The place is the best for the creation, capture and collaboration of any project idea.
The space can also help organize team structure while sharing work. Each team member has visibility into the actions being taken. That said, confluence has quickly transformed from a light content creation tool to a heavy collaboration one. Project management tools can ensure the enforcement of the largest and most complex cross-functional project.
6. Slack
Slack, an amazing app, finds wide use for communication. Slack reduces daily emails while ensuring more communication between different teams. Different channels have a common one so everyone stays together! Stay focused as each channel has and receive a response. Chat option, which allows you to speak directly with each member. Share all files and add comments to them.
7. GitLab
GitLab serves as the leading integrated product that works for modern software development. Bug fixes, code review management, version control, and tracking of everything available in the single, easy-to-install app make this tool stand out. Plus, GitLab is guaranteed to help your team move faster from planning to single-app monitoring throughout the DevOps lifecycle.
This tool serves as the primary software development tool used by agile teams and is best used to ensure that teams work better together and deliver more value to customers. The focus of using this tool is to shorten the DevOps cycle time and at the same time close the gaps and stages, thus bringing greater convenience to software developers.
8. Trello
Trello, a popular project management app and the best software development tool for web developers. It is based on the Kanban methodology. All projects contain lists. Each list with progressive cards can be moved using drag and drop. Useful features like writing comments, creating checklists, inserting attachments, setting due dates, adding color labels, and integrating with other apps make it stand out.
Final Thoughts
The success of your project may depend on the type of software development tool you choose but having the right type of people working on your project is more vital to the success of your project. By choosing SynapseIndia as your software development and IT solutions partner, you ensure that your project is in good hands, those who will provide you with high quality code, maintain communication and the highest level, be flexible to meet with your requirements and those of your project and provide you with a first-class IT service. Connect with us and launch your projects with the best software development solutions.
Tags: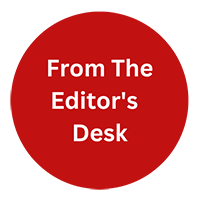 "From the Editor's Desk" is not just about the content. Our content writers will be sharing their thoughts on industry trends, new technologies, and emerging topics that are relevant to our readers. We believe that it's important to stay up-to-date with the latest news and trends, and We excited to share my thoughts and insights with you.