SynapseIndia's 15th Foundation Day Celebration : A Mesmerizing Day Full of Fun, Enjoyment & Entertainment
17 Mar 2015
"SynapseIndia, a pioneer IT outsourcing company celebrated its 15th Foundation day at a 5-star property with lots of fun-filled activities, events and entertainment programs."
Completing 15 years in the industry is an incredible accomplishment and IT outsourcing pioneer SynapseIndia just did the same on Feb 13, 2015. The reputed organization celebrated its 15th Foundation Day event at a 5 star property outside Delhi NCR. For this much-awaited day, the company management had planned a host of amusing activities back-to-back. We all were quite excited for the celebration considering that it would also provide us the perfect break from work.
The grand celebration was planned at a 5 star property boasting luxurious rooms, ultra-modern amenities and huge open spaces. Plenty of exciting game activities were lined up for us. We arrived at the venue around 10 a.m. Teams were formed by selecting employees in a random order and they were given challenging tasks to be completed in a fixed time frame. Lunch was served in the afternoon. After lunch, the fun activities resumed and continued till 6 p.m. Finally, in the evening, the stage was set for a series of thundering performances from artists. We all gathered in a huge open lawn where arrangements were made for comfortable sitting.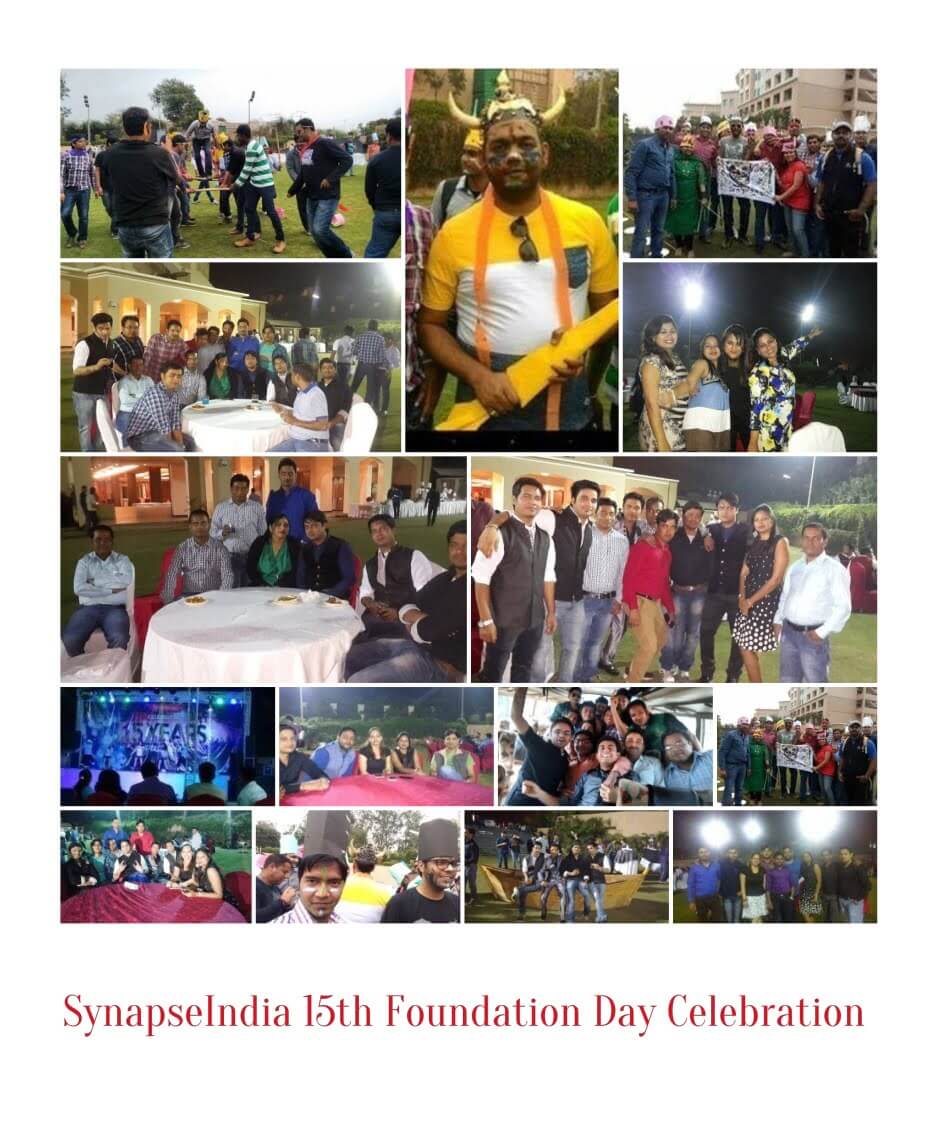 The evening started with inspirational speeches from the company CEO Mr. Shamit Khemka and COO Mr. Kapil Gupta. In his speech, Mr. Khemka spoke about the excellent client satisfaction rate SynapseIndia has maintained since inception by following principles of mutual collaboration, team work and innovative thinking.
Next in queue were sizzling dance performances from different artists that set the stage on fire. We all danced in sheer excitement to the tune of various dance tracks the DJ played. By the time we were rejoicing & enjoying the music, dinner was served. So most of us went for dinner; while many still preferred relishing drinks and dancing on the floor.
Finally, after a power-packed night of dance, music & excellent food, we went to our allotted rooms for a good sleep. It was an incredibly awesome experience for everyone being a part of the grand event. The quality time we had with our colleagues during this Foundation Day celebration will surely be in our memories for long.
Tags: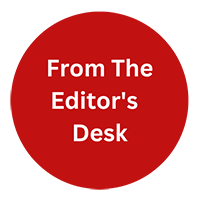 "From the Editor's Desk" is not just about the content. Our content writers will be sharing their thoughts on industry trends, new technologies, and emerging topics that are relevant to our readers. We believe that it's important to stay up-to-date with the latest news and trends, and We excited to share my thoughts and insights with you.