Reasons on Why Real Estate Builders and Agents Need Their Own Websites
12 Sep 2019
"This blog talks about the importance of having a professional website in the business of real estate builders, brokers and agents."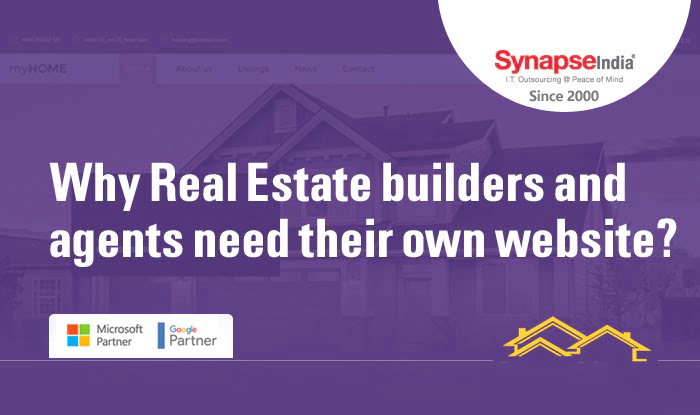 The real estate industry has witnessed high competition in the past few years due to the emergence of new technologies. Real estate builders, agents, and brokers need to transform their business strategies for delivering better services to their customers and earn higher profits.
Creating profiles on real estate listing websites and marketplaces is not enough to get business from the target audience. Here, we present top reasons why real estate builders, agents, and brokers need their own website.
Customers prefer realtors who have their website
In this digital world, most of the property buyers search online for their requirements. They want to know features, conditions and nearby areas of a property. If you don't have a website then surely you are going to miss promising leads.
With your own website, you can build a strong online presence of your real estate services. You can easily showcase your previously completed and future real estate projects to a wide audience.
Connect with SynpaseIndia for best web design services!
A website makes you more credible in the market
Real estate industry runs on credibility. If you are a real estate agent or a builder with a clean image then you can better sell or rent properties to potential customers.
Buying or selling properties is a big decision for people and they want to deal with a real estate agent or a builder who is reliable and reputed. A professional website adds great value to your credibility.
People want to know your track record and how you deal with customers. You can entice new customers by putting testimonials of satisfied customers on your website. You can also showcase certificates, awards, and your other value-added services.
A website cuts down marketing cost
Most of the real estate agents, builders and brokers invest a lot of money in the promotion of their services. It narrows down their ROI. A website acts as a great marketing tool and helps you to boost your brand image.
Real estate website development is a long-term investment that puts you ahead of the competition. More engaging is your website better you will reap benefits.
Also, if your website is search engine optimized and appears in the top results of Google then you can generate high leads and ROI.
Better customer service
With a website, you can provide better customer service and build unbreakable relationships with all property buyers and sellers. Customer satisfaction is key to real estate business success.
Your website is 24/7 available to your customers. By integrating automated chatbots on your website, you can engage your customers in real time, solve their queries and know their preferences.
A website helps you to find real estate investors
It is not only property buyers and sellers that are important for your real estate business. As a builder, you need financial support from real estate investors to complete your projects. A website acts as a good medium to attract real estate investors.
Lenders prefer to finance realtors who have a good reputation in the market and have completed significant numbers of projects in a specific period of time. With a website, you can gain the trust of investors and grow your real estate business faster.
You can leverage the maximum benefits of a professional website if it is attractive, feature-rich and secure. SynapseIndia, a website development company in India, has designed and created thousands of websites for real estate builders, agents, brokers, companies, etc. Our experienced developers have worked on the diverse projects of global clients belonging to the real estate industry.
Avail cost-effective real estate website design and development services from SynapseIndia, IT Outsourcing @ Peace of Mind.
Tags: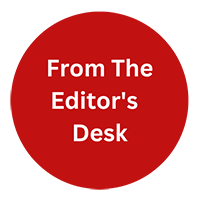 "From the Editor's Desk" is not just about the content. Our content writers will be sharing their thoughts on industry trends, new technologies, and emerging topics that are relevant to our readers. We believe that it's important to stay up-to-date with the latest news and trends, and We excited to share my thoughts and insights with you.