SynapseIndia now listed among the top B2B Agencies in India for 2018
03 Jul 2018
"SynapseIndia has been ranked in the top 15 Web Development firms in India!"
We are proud to announce that out of 1161 firms, SynapseIndia has been ranked in the top 15 Web Development firms in India! Furthermore, we are also considered a proven market leader in the web development space along with the other leading contenders within the web development ecosystem. In addition to being an outstanding web development company, SynapseIndia also specializes in angularJS development. To be considered a market leader in not one, but two fields is an astonishing accomplishment, and is a direct result of our 18 clients who took the time to interview with Clutch analysts regarding their experiences with us.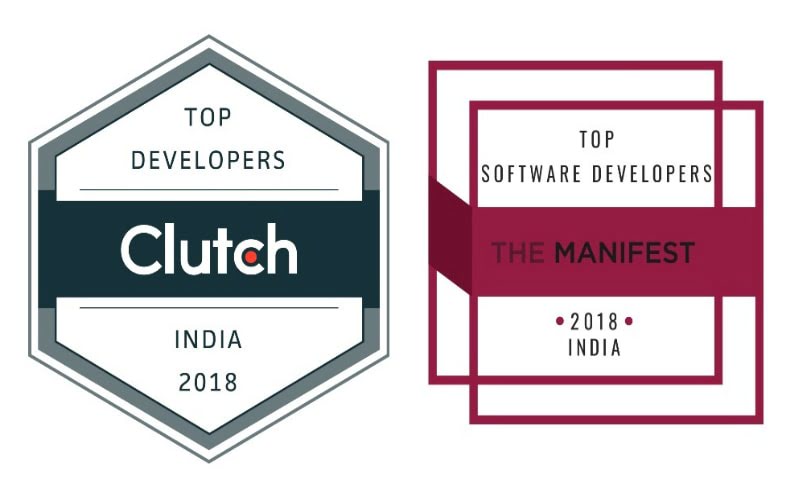 We would like to formally thank all those who took the time to interview with Clutch! As we try and keep our work as transparent as possible, we encourage our clients to continue to work with Clutch in providing the feedback necessary to improve as a company. We feel that our partnership with Clutch acts as its own source of marketing, and as we continue to climb towards the top of their rankings, we will adjust to the feedback given by our customers.
Here's a few examples of what our recent clients had to say during their interviews with Clutch.
"Excellent ratings and showcased work on Guru.com made SynapseCo the obvious choice for an e-freelance developer. Highly responsive and collaborative, the team guided a first-time project manager through the graphic design, content production, and development process, offering useful new ideas"
"The app has received positive feedback from the small number of early users regarding the look and user experience. Synapse is easy to work with despite the time differential and is consistently responsive and enthusiastic. It has been an enjoyable process working with the Synapse team."
Thanks to the amazing feedback we've received, The Manifest – Clutch's sister website that guides buyers through every stage of the buyer journey – listed SynapseIndia one of the top software development companies in India. We've achieved plenty over the course of the past 18+ years and we will continue to satisfy clients from 50+ countries on their next projects.
To learn more about our highly-rated services, make sure to check out our profile on Clutch and contact us!
Tags:
Author

: Geeta

Geeta is a digital marketing professional with a wealth of experience in Web Development, Designing, Web Analytics, Conversion Optimization, Software and Digital Marketing Technologies. She shares her expertise freely and is always pleasant to be around online. Her deep insight on every aspect of the brand as well as project management, has enabled her to carve a niche for herself within the industry. Her thoughts & actions with powerful analysis have brought significant improvements in the marketing strategy & processes.