Mobile app development statistics is not always boring and this write-up will prove that. Zinnov shared a data according to which in India 15 Million new mobile subscribers are born per month.
Facts that you would love to Know!
India has the fastest rising tablet affinity in the whole world with a massive sale of 1 lakh tablets each year. Some of the top companies have shown interest in investing as a venture capitalist in the booming mobile app development sector of India lie RIM and Intel. Indian SMB's are becoming the prime advocate of Indian solutions and using technology development in this industry only. The report named 'India's Mobile Internet 2013' prepared by Avendus Capital forecasts that the mobile app development industry of the country will reach 5 times its present size and would be worth almost $30 million by 2016. All these by now have surely impressed you and have developed a sizable amount of respect for mobile application development company India.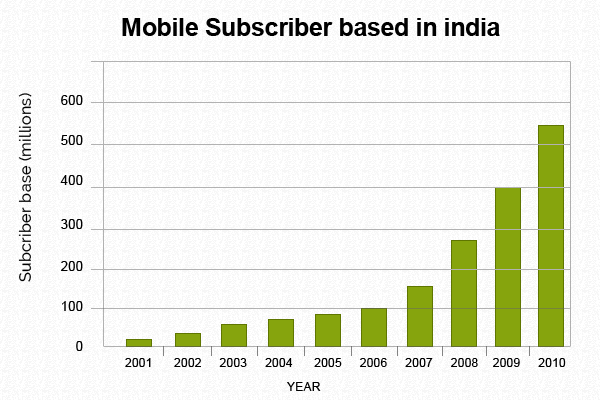 'Why India' if you ask, here are the reasons
1. Abundance of HTML5 developer: HTML5 is compatible with all the reputed major platforms like android, iOS, etc and this has lead to heavy demand of HTML5 developers. India has wide pool of developers with all the technical expertise of HTML5 and bootstrap meant for mobile platform. You are up for a treat while making the hiring process as reputed names has strong domain knowledge over this chapter. They create rich user experience for the end user using HTML5.
2. Integrated Development Environment understanding: Simplifying the using experience is the ultimate goal of any mobile app development firm. This calls for understating of platforms offering a cross-platform development using 'Drag and drop' IDE to eradicate the need of complex coding for user functionality. Mobile application developer from India is totally conversant with this.
3. Knowledge of MEAP/MCAP: All the developers busy in creating apps for various platforms like iPad, iphone, desktop, etc must understand MEAP or MCAP's power.
4. Focus of UX: The system integration plays a major role in the success of your mobile app. The backbone of that is defined with right implementation of UX design and frameworks. A genuine firm has a talented group of designers who are very much aware of the user behavior of mobile platform and crafts the design accordingly.
5. Cost-effective: This is one of the major reasons why people knock Indian firms, but frankly speaking this should not be the deciding point. When it is outsourcing the cost has to be low and it is the same case with India.

6. Round the clock availability: While in the creative zone one does not prefer any hiccups with the development flow and hence 24/7 support offered by Indian firms are quite popular.
7. Government supporting bill: The technology domain is held at great height in India and with the bill "IT acts 2000" India is now considered a great place for investing. Government offers 100% foreign equity and backs IT infrastructure development thoroughly. So, you are also getting additional saving in tax, etc.
8. Potential Partners: Outsourcing not only gets your project complete, but also makes your acquainted with a firm that can be your potential partner in that region for business spreading. This might not be exact reason for hiring mobile app Development Company from India, but it is worth sharing.
9. Save time: Now with a hired firm you will get extra time for implementing new ideas and leave the project development hassles to the outsourcing firm.
10. Cultural advantage: Indian's are by virtue of their origin open-natured. This often makes you get creative ideas from them apart from the project scope as they treat client as one of their own and try to come up with brilliant ideas for the betterment of app.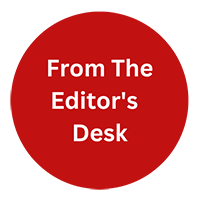 "From the Editor's Desk" is not just about the content. Our content writers will be sharing their thoughts on industry trends, new technologies, and emerging topics that are relevant to our readers. We believe that it's important to stay up-to-date with the latest news and trends, and We excited to share my thoughts and insights with you.