Top 7 Reasons to Choose Shopify Payment Gateway
11 Oct 2022
"Shopify Payments gets rid of your transaction fees and keeps your payment gateway under one roof. Read the blog to know the top 7 reasons you should choose Shopify payment gateway."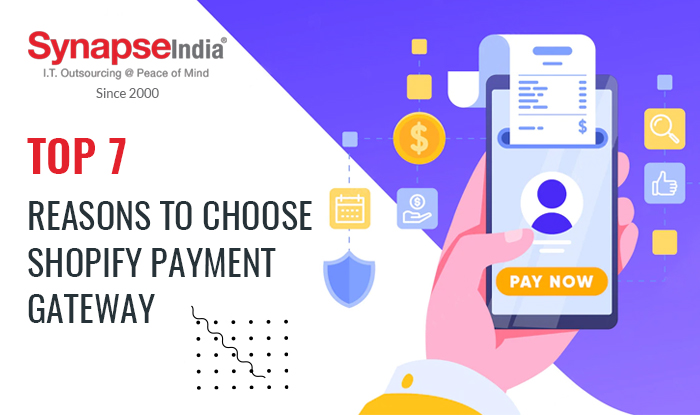 The best Shopify payment gateway is the solution that allows business owners to sell items and services online. If you want to create an online store, Shopify will provide you with all the resources you'll need to establish your brand and stand out from the crowd. However, it remains your responsibility to ensure that you are able to transact with potential consumers in a secure and timely manner.
Therefore, we will take a look at top 7 reasons to choose Shopify payment gateway. This blog summarizes everything you need to know about payment gateway requirements, best merchant account for Shopify, etc., in depth.
What are Shopify Payment Gateways?
Shopify payment gateways refer to payment solutions that allow your customers to pay for the products they buy from your Shopify store. These payment gateways allow you to receive payments from your customers in a comfortable and secure way.
This means that the best Shopify payment provider starts processing the transaction when your customers initiate payment for the products, they buy from your Shopify store. It sends the confidential data of the paying customer to the issuing bank of the card used for the transaction. At this point, a response is sent to the payment provider to let them know if the transaction went through or failed.
If it has to handle large transactions, Shopify's payment provider employs more stringent measures to verify the customer's account before processing the transaction. The payment provider performs other security procedures, such as Address Verification System (AVS) checks and speed pattern analysis. Some Shopify payment gateways can calculate the tax to be paid on the transactions you have received.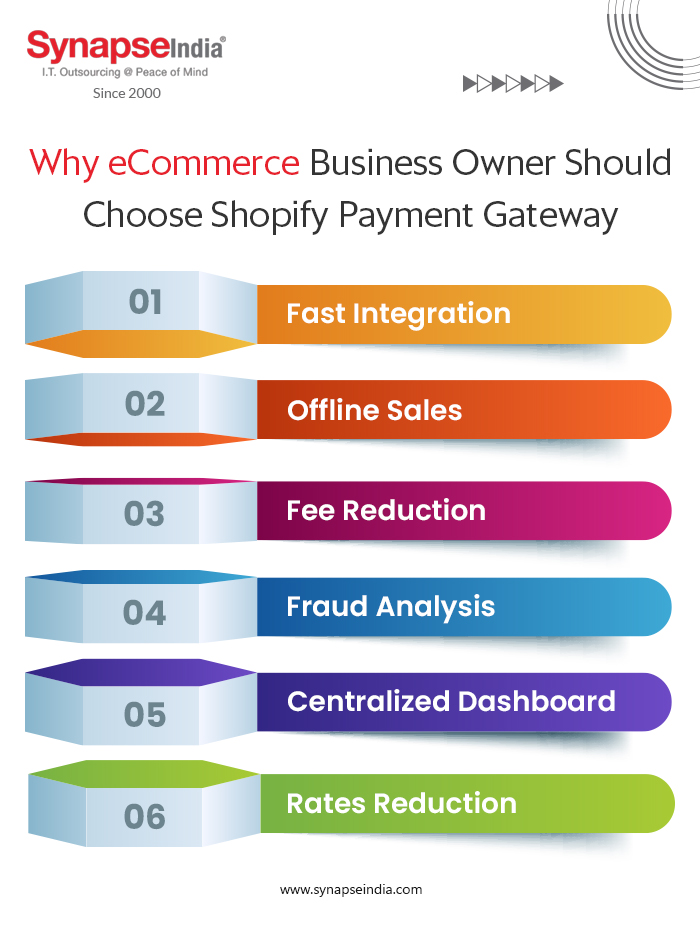 List of Top 7 Reasons to Choose Shopify Payment Gateway
Shopify was the first eCommerce platform to offer its own gateway solution. Not all vendors may be eligible to use it, but for those that are, there are numerous advantages to using it over a third-party provider.
1. Fast and Complete Integration
Shopify Payments ensures that your customers don't have to leave your website when making a purchase. Purchases made with a different payment provider redirect customers to a third-party platform. This can be annoying, time-consuming, and off-putting for non-tech-savvy customers.
The payment back-office allows you to keep track of your orders and finances from your control panel. It's a simple and easy way to check how much you've earned from each order paid through Shopify Payments.
2. Offline Sales
Shopify Payments is integrated with Shopify POS (point of sale). All your online and offline sales data is unified. This allows Shopify Payments to support offline sales, a feature that doesn't exist on major third-party platforms like PayPal.
3. Its Use Reduces Your Rates
If you disable Shopify Payments in favor of other gateways, Shopify will charge you a fee in addition to any fees you may be paying that third-party provider. That adds up, so make sure you're getting some added value from that provider to make it worth your while.
4. You Can Locate Prices for Foreign Buyers
You can control prices by region through automatic location-based percentage adjustments or unique specific prices for each product you upload via csv file. Your customers see prices relevant to their location for a seamless, personalized experience.
5. Track your Money in Real-time with a Centralized Dashboard
Everything is in one place for easy viewing in real time. No need to transfer data, it's ready for you.
6. Fraud Analysis
Shopify Payments' advanced fraud analysis capabilities allow you to identify fraudulent orders. Shopify Payments has two different filters to detect fraud.
7. Fee Reduction
If you disable Shopify Payments in favor of other gateways, Shopify will charge you a fee in addition to any fees you may be paying that third-party provider. That adds up, so make sure you're getting some added value from that provider to make it worth your while.
What to Consider Before Choosing Best Shopify Payment Provider?
Here, in this section, we will discuss the common things to consider before choosing Shopify payment gateway:
1. Accepted Card Payment
Learn about the many types of cards that your payment gateway has selected for Shopify. Ideally, choose the best Shopify payment gateway that is compatible with most credit and debit card providers. VISA, MasterCard, and American Express are standard credit cards to look for.
2. Geographic Location of the Target Market
When selecting a Shopify payment gateway, the first consideration you need to consider is its location. Also, Shopify-specific payment methods are only available in certain geographic regions. PayPal is a fantastic example.
This means that when selecting a Shopify payment option for your store, you need to consider the geographic region of your target market. In other words, choose a payment gateway that is known in the country or region where your products will be sold.
3. Availability of Fraud Detection Features
The best Shopify payment gateway should include a built-in risk and fraud detection mechanism to help you avoid payment fraud. This criterion adds protection to your store and improves the quality of transactions, resulting in higher approval rates.
Therefore, with the prevalence of fraud schemes on the rise, you should select a payment gateway for Shopify that is secure and risk-free. With its fraud detection features, the payment method you choose should improve the quality of your customers' transactions while preventing payment fraud.
4. Worldwide Availability
An advantage of using Shopify is that you will have access to a worldwide audience regardless of your location. Therefore, when selecting a Shopify payment method, keep in mind the likely growth of your business, as well as the area of your projected target audience as your organization grows.
This factor allows you to select a convenient payment option for your current audience and is accepted in all countries where you intend to expand.
Also, if you intend to develop your Shopify store abroad, this is crucial. Therefore, you need to decide whether or not the Shopify payment gateway you use is acceptable in the countries you intend to expand into.
As a result, check out internet reviews to see if the payment gateway company has a solid reputation. Also, talking to people who are already using those solutions can be valuable to get accurate feedback.
Lets Understand How to set up Shopify payments
If you already have a Shopify account, setting up Shopify Payments is quick and easy. That is how:
In your Shopify admin, navigate to Settings >> Payments.
Turn on Shopify Payments. If you don't already have a payment provider set up, you'll find this option under Complete Account Setup.
Enter your business and tax information. This will usually be your company name and address, the tax identification number for your country, and your bank account information.
You will need to wait for Shopify to review and verify all of your information before you can start accepting payments. If they don't need any additional information, you will usually get approval in about three days.
Talk to Our Shopify Experts for Shopify Payment Integration
Final Thoughts
As per our Shopify professionals at SynapseIndia, choosing the best Shopify payment gateways is one of the most important decisions you'll make for your online store. While you need to find a Shopify payment gateway that meets the needs of your target customers, you can't ignore the price factor, which should fit your budget.
So, to give you an overview of the reasons to choose Shopify payment gateway, the article has tried to cover the details. If you are still looking any type of assistance, you should contact us immediately. We would like to assist you.
Tags:
Author

: Priya Chandoliya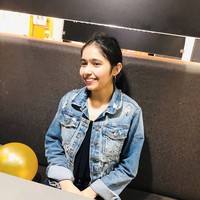 Priya Chandoliya is a professional blogger who specializes in building online communities. She has helped many of brands to increase sales, leads, and retentions. Priya has recognition of her write-ups across the globe. And Priya writes about how businesses can escape marketing mediocrity to achieve tangible results.