7 Outstanding Benefits of Bespoke Software Development
01 Mar 2017
"Every business has its own specific needs and therefore they want to develop custom-made software solutions. Bespoke software development is the finest solution for those organizations or businesses having specific feature software needs to run their business efficiently."
Various companies across the sphere, are using a bunch of custom software and off-the-shelf applications to run their business efficiently. Although these multiple software & applications are useful for your business, but it might be possible they lack some specific features you anticipate. What's more, they often have a whole host of superfluous functions that could be irrelevant to your working practices.
Benefits of custom building software: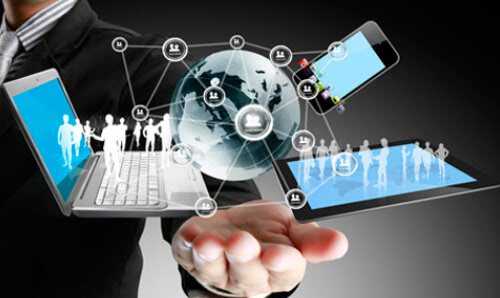 1.
Great Simplicity
: Bespoke software is specially developed around your business operational needs & objectives. So, you don't need to take any stress about worthless features or unfamiliar terminology that is not relevant to your business needs. This sort of software solution will not only reduce the learning time as well as more efficient for your business.
2.
Marvelous Branding Opportunity
: With personalize tools and features, like forms and auto-generated messages you can stand out your business even in the cut-throat scenario. Sometimes even a simple, but an important brand message can be a turn key factor between you and your competitor.
3.
Efficient Workflow
: Bespoke software is commonly designed to make the business operations faster and secure. It ensures business-centric software development that is completely aligned with your business needs. As the final output of the application will typically match with your specific working practices, it is both faster and easy to use.
4.
Complete Ownership
: Being a business owner, you have complete ownership to make changes or improvements in your existing business software or not. There is no compulsion to upgrade your business-driven software just because of the later version with additional features. It's your software and therefore your decision is always important.
5.
Expansion of existing business tools
: Usually, an organization will use documents or excel sheets to manage business data. This effort might be useful for an individual or a small team of the organization, but it is always good to transform constant tasks into an automated system and store data in a centralized server. This system would not only save your precious time but also provide complete transparency across the business.
6.
Locally specific
: Each country has its own unique geographic parameters like currency, time-zones and the most important is local language. Apart from these, you also need to consider tax, VAT, and import duties of the country comprehensively. These can be completely customized in bespoke Software development process. Offshore Software Development Company analyzes these parameters with their best possible skills and offers the specific solution for every business.
7.
Fast Integration Process
: Bespoke software can be easily integrated smoothly with any other well-performed software used within the business operations.
FAQ
Q1. What are the disadvantages of Bespoke software?
Let's see some of the disadvantages of bespoke software:
1. Ready-to-use or ready-to-use solutions may have features that you have not considered for your custom solution.
2. Custom software has an associated time cost that may not work well for many companies.
3. Initial implementation time if things don't go as planned can be longer with tailored solutions.
4. The initial cost is usually higher.
5. Getting stakeholders involved can often be too challenging a task.
Q2. What are the different types of software development?
Here, is the list of different types of software development:
1. Frontend development
2. Backend development
3. Full-stack development
4. Web development
5. Database development
6. Cloud computing
7. DevOps engineering
Q3. What are the other benefits of Bespoke software?
Let's see the top benefits of Bespoke software:
Scalability and flexibility
Complete ownership
Fast integration
Security
Cost
Control
Related Blogs
Tags: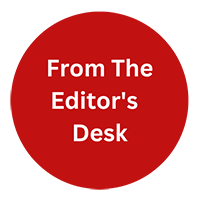 "From the Editor's Desk" is not just about the content. Our content writers will be sharing their thoughts on industry trends, new technologies, and emerging topics that are relevant to our readers. We believe that it's important to stay up-to-date with the latest news and trends, and We excited to share my thoughts and insights with you.