App Development Services from SynapseIndia - Diverse Apps With UWP
17 Oct 2018
"App development services provided by SynapseIndia have helped companies boost their digital transformation process by aiding them with features of technologies like UWP."
App development services provided by SynapseIndia have helped companies boost their digital transformation process by aiding them with features of technologies like UWP. Businesses have been increasingly using mobile applications as a medium to engage more customers to elevate brand identity. Moreover, mobile apps have enabled companies to interact with customers in a more personalized way.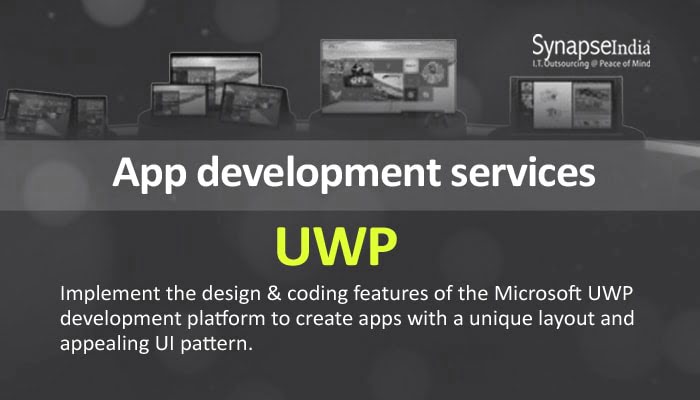 Implementing the most efficient and very latest technologies, the mobile app developers at SynapseIndia create the most desired outcomes. Application of technologies like the UWP has significantly helped the developers create robust apps. The UWP app development platform can be used for building apps for PCs, smartphones, and Xbox One. It offers enterprise apps, education apps, Windows community toolkit, and Windows Runtime components. The platform also provides a number of technical features, such as platform APIs, and extension SDKs.
SynapseIndia delivers a vast range of mobile app development services, including iOS app development, Android app development, and hybrid mobile app development. Besides, the company also offers custom-built mobile apps, such as eCommerce mobile apps, and eLearning apps. The company has served virtually every industry domain through its mobile app development services. Its presence in industries like real estate, healthcare, entertainment, and financial services is a testament to its success as a software vendor.
Tags: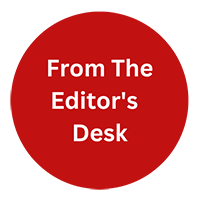 "From the Editor's Desk" is not just about the content. Our content writers will be sharing their thoughts on industry trends, new technologies, and emerging topics that are relevant to our readers. We believe that it's important to stay up-to-date with the latest news and trends, and We excited to share my thoughts and insights with you.