Contact SynapseIndia for eCommerce & Shopify development
24 Sep 2018
"We specialize in building eCommerce stores that impress the targeted audiences and increase your sales and return on investment in the longer run."
Ecommerce website development is our forte. At SynapseIndia, we employ highly competent, skilled, capable and certified developers with extensive knowledge and adequate experience in Shopify eCommerce development. We understand the challenge that exists in the eCommerce sector today. Our focus is always on delivering outstanding quality eCommerce solutions that fit your need and help you pull more and more customers to your website.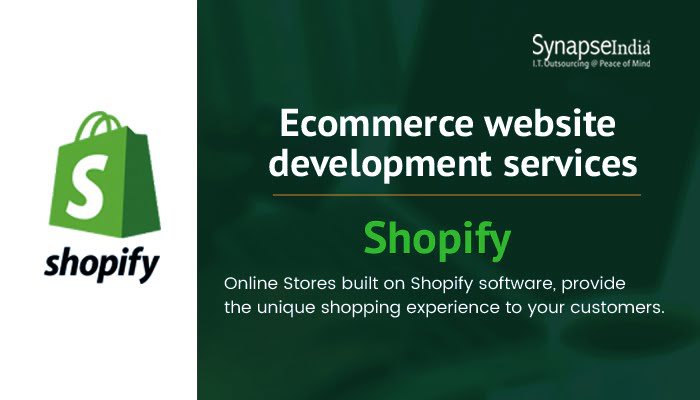 We understand that online stores must perform smoothly and help the shoppers in finding the products/ services easily and quickly. Modern buyers have no time to waste and by opting for online shopping, your potential customers have already shown their interest in convenient shopping. It is, therefore, very important to build & maintain an eCommerce website that looks great. Besides appearance, the website should also allow buyers to find goods easily, and place orders without hassle.
At SynapseIndia, we specialize in building eCommerce stores that impress the targeted audiences and increase your sales and return on investment in the longer run. Our proven track record in the industry makes us a highly sought-after eCommerce development company among global clients. Kindly explore our portfolio section to learn more about our competency in eCommerce website development and Shopify eCommerce development.
Tags:
Author

: Manish

Manish, a blog expert by profession, knows how to deliver perfect blogs for various services such as cloud computing, game development etc. From the blogs written by him, it is evident that they are the epitome of knowledge sharing. His expertise and brilliance to deliver unique blogs is what that makes him stand out of the box.