Diwali Celebration in 2019 @ SynapseIndia
25 Oct 2019
"SynapseIndia celebrated Diwali 2019 with lots of fun activities and special Diwali games and interaction. It is one of the most cherished and fun-filled programs of the year 2019."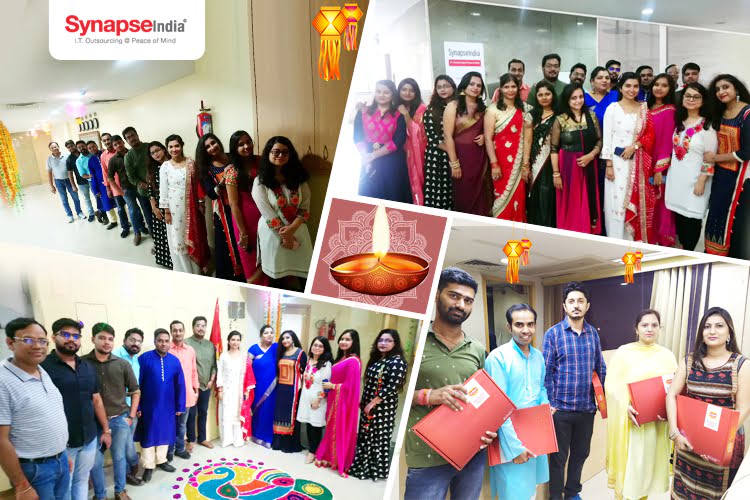 When we talk about fun @ work, SynapseIndia is the biggest example in IT industry. It is one organization that truly believes in the saying "Work Hard, Party (Celebrate) Harder". The energy of the celebration remains high. Every time the preparation starts 2 days before to set the tone right. To sum it up, all we can say festival celebrations and SynapseIndia go hand in hand.
Finally the most anticipated day of the year 2019 is here! SynapseIndia never fails to surprise its employees and this year also the organization's Diwali Party was a joy ride. There were some similarities like other years and some surprising added the fun element. For example, everybody came dressed in ethnic attire to the office. The entire office is decorated with colorful lights, diyas, and garlands. The day is special so the lunch was also very special and everybody cherished the special lunch.
Everyone gathered in one place and the HR team commenced the program. It started with Rangoli Competition. Teams were divided in 5 members and 15 minutes was given to each team to showcase their talent. Then, the roller-coaster fun of Reverse Musical Chair started. It was the highlight of the celebration. Employees who were watching had great fun.
The very last segment was prize distribution to winners. Prizes were given to the Best Dressed Male & Female. The Rangoli Competition winner also got a surprise gift. Finally, everyone has gifted the Diwali gift and lots of greetings. There was dance, music, fun, food, glitter, glamour and what not! It was one of the fulfilled affairs for all the employees because it is one office occasion people actually look for. It is a day to cherish forever. Small moments made the eve special...
Tags: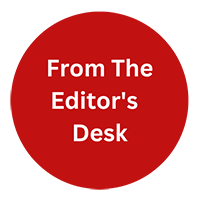 "From the Editor's Desk" is not just about the content. Our content writers will be sharing their thoughts on industry trends, new technologies, and emerging topics that are relevant to our readers. We believe that it's important to stay up-to-date with the latest news and trends, and We excited to share my thoughts and insights with you.