By getting the necessary support from a reliable cloud application development company, start implementing remote operations of business. Turn to this innovative technology of having an internet-based data server and the whole IT infrastructure to reduce the overall cost.
Avail technically infused cloud application services from SynapseIndia and proactively provide virtual advantages to the business.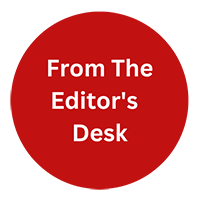 "From the Editor's Desk" is not just about the content. Our content writers will be sharing their thoughts on industry trends, new technologies, and emerging topics that are relevant to our readers. We believe that it's important to stay up-to-date with the latest news and trends, and We excited to share my thoughts and insights with you.