Contact SynapseIndia for iPhone & Hybrid mobile app development
24 Sep 2018
"SynapseIndia offers out of the box iPhone app development as well as hybrid mobile app development services for businesses across the globe."
SynapseIndia offers out of the box iPhone app development as well as hybrid mobile app development services for businesses and individuals across the globe. Our team of mobile app developers comprises of some of the brilliant, only certified Apple developers with rich experience in the industry. Our developers have a natural inclination to deliver truly out of the box and innovative mobile apps that keep your targeted audiences engaged.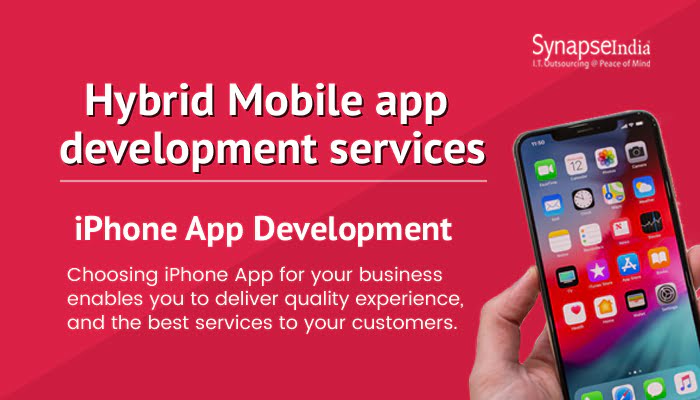 In this age of cutthroat competition, getting the attention of potential customers is not as easy as it may appear. Mobile apps provide businesses with an opportunity to keep their targeted audiences engaged, which opens up various opportunity windows for them in the longer run. The competition is stiff and the number of mobile apps, including iPhone apps, is rising at a fast pace.
In such a scenario, only the best, smooth, and engaging app can help you convert your targeted audiences into potential customers. As part of our iPhone and hybrid mobile app development expertise, we offer iPhone, iWatch, Apple TV, iPad, and iBeacon app development. Kindly explore the portfolio section on our website to learn more about our expertise in the domain or just drop us a query, if you are currently looking for iPhone or hybrid mobile app development.
Tags:
Author

: Manish

Manish, a blog expert by profession, knows how to deliver perfect blogs for various services such as cloud computing, game development etc. From the blogs written by him, it is evident that they are the epitome of knowledge sharing. His expertise and brilliance to deliver unique blogs is what that makes him stand out of the box.