Content management system increases sales of your online business
11 May 2020
"This blog is about the implementation of content management system that helps to increase online sales."
Your website is the face of your company.
So, you make every possible way to make your company's identity go impactful and appealing to others.
The same goes for products of your business that must be useful to customers and you look forward to increasing online sales.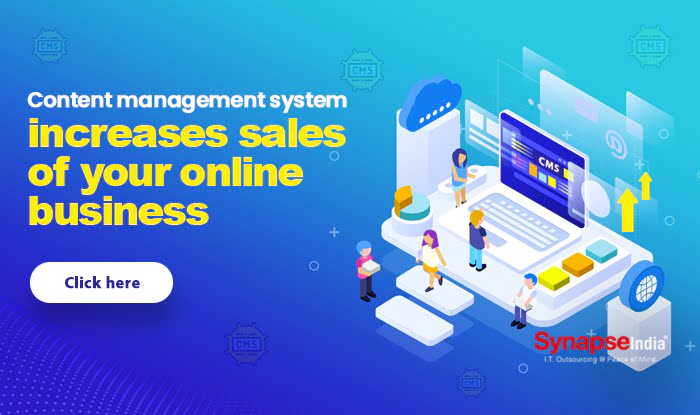 Therefore, for increasing the revenue of your business organization and create a unique online identity by availing CMS solutions.
Content Management System is an added feature of the website to maintain and control the platform as per the requirement. Owners have the liberty to add, edit, or modify the content of their business website without requiring any technical knowledge and expert advice.
With that being said, identify, analyze, and modify the information displayed on website as the way you want. Doing this helps you update products and details as per the growing demand of customers and sell more without facing any hurdle.
Get to know something about CMS
Content Management System (CMS) is a software application fully collaborated with the website & mobile app. This helps to update, edit, and management content at any point of time. It means, no external assistance is required to make any information changes. Do it as a way you like it by keeping present customer's demand in mind.
The best and useful CMS software for you:
WordPress
Drupal
Joomla
Kentico
Umbraco
One can go for any CMS software to bring custom features on the website and make necessary changes time after time.
Different ways CMS help to increase online sales of products
By adding the feature of Content Management System with your business website, you tend to focus more on quality work. Take things into own hands in terms of updating the correct information & reaching more and more customers.
1. Add desired choice of products
You already know the fact that online product selling business is based on the stock of inventory you have. Earlier you might have a limited category of products for sale with no such assistance to filter out the best ones. With CMS software, create product categorization, enable filters, and many other features. This allows your website quite user-friendly for customers to search specifically in a matter of short time. Ultimately, this move increases the chances of more online sales.
2. Showcase product USP
CMS feature not only helps to manage the website effectively. It also allows creating a brand identity. Showcasing your company's unique selling point on the website, makes you appear class apart. Either by adding an image on the page, any banner content, display the extraordinary characteristic of your company. This works best to engage more and more clients and increase the profit ratio.
3. Display offers & deals
Online offers work for every single online business. People look for deals day & night on their smartphone & desktops. Well, in that case, display your own product's discount by adding content on CMS software at the backend. The deals will be displayed on the website allowing customers to go for it.

4. Add discount coupons
Just like product deals, discount coupons can also be offered. The product filter option of CMS system let you find a selected range of products on which discount can be applied. Therefore, choose to customize the discount ratio after comparison and sell more.
CMS has become an absolute necessity for website owners. Streamline the way to showcase products & information to the customer. Avail the service of Content Management System from SynapseIndia and be more technically proficient.
Tags: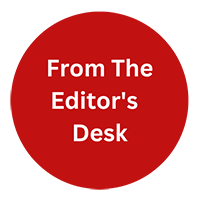 "From the Editor's Desk" is not just about the content. Our content writers will be sharing their thoughts on industry trends, new technologies, and emerging topics that are relevant to our readers. We believe that it's important to stay up-to-date with the latest news and trends, and We excited to share my thoughts and insights with you.