Different Price Plans Ensure Repeated Business to SynapseIndia
26 Mar 2020
"This blog is about the different price plans of SyanpseIndia that bring repeated business to the company"
SynapseIndia is a highly recognized IT Outsourcing service company meeting the technical requirements of clients all across the globe.
We offer highly advanced website, mobile, and software development solutions to small to large enterprises with 100% client satisfaction.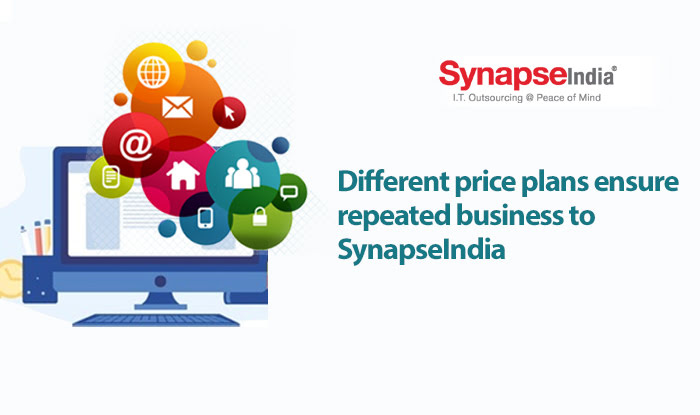 Our flexible price plans for offering mobile and website development, brings repeated business to us. The majority of our existing clients are connected with us since many years and continue to bring an advancement in their business through our support.
Here, we bring great value to the client with our enhanced technical support and the availability of website development services in different price-structure.
To have a better understanding of this, check out our various pricing plan categorization.
Hourly Development Plan
The name itself signifies the fact that clients will pay on an hourly basis. We offer this flexible website and software development plan to our existing clients for minor changes or maintenance work. This model helps the client to save maximum on cost and receive the international quality of development work from us.
Fixed-Cost Development Plan
We offer a fixed-cost plan for website development, to ensure a cost-effective way of making necessary changes on the client's website. The majority of our repeated clients prefer this particular model to fix the amount for the overall development work well in advance.
Man-Month Development Plan
Our repeated clients prefer a man-month hiring plan with a detailed and long-term app and software development work. Under this, we dedicate a certified developer for the whole month specifically for the client and meet all the development requirements professionally. Additionally, it brings scalability to the client's website by having a reliable resource dedicated for the whole month and make any changes anytime.
On the basis of the above reasons, we receive repeated business from our existing clients. This showcases the reliability and extraordinary skills of our developers that help to shape up the online business of clients.
Simply rely on us to meet your IT Outsourcing requirement and lay special emphasis on our various pricing plans that definitely to meet your purpose. Also, 'We deliver the source code, to give you complete control'.
Tags: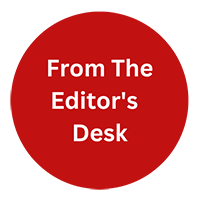 "From the Editor's Desk" is not just about the content. Our content writers will be sharing their thoughts on industry trends, new technologies, and emerging topics that are relevant to our readers. We believe that it's important to stay up-to-date with the latest news and trends, and We excited to share my thoughts and insights with you.