Ecommerce development company with an extraordinary reputation
14 Sep 2018
"Ecommerce development company, SynapseIndia has been in the IT industry since 2000 and has established an extraordinary reputation."
Ecommerce development company, SynapseIndia has been in the IT industry since 2000 and has established an extraordinary reputation. The team of unprecedented experts working with us has worked on the development of many e-commerce websites for USA clients. All the developments done by our developers have created a unique digital experience for the customers of our clients.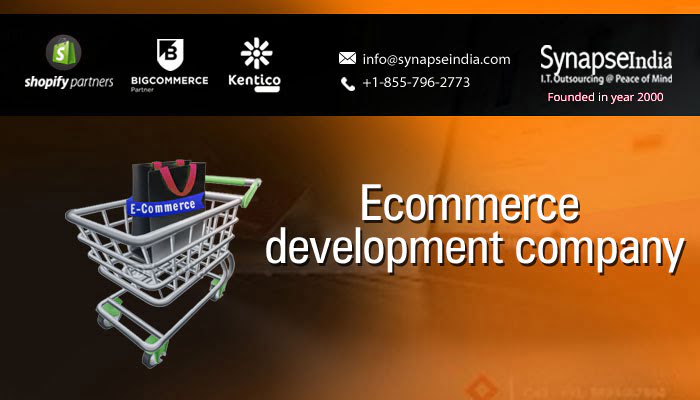 We have never let our clients down
Whether it has been the challenge of extending the retail capabilities for an existing e-commerce business or building a new one (as per clients needs), we have always done the work excellently. To know how we have made it possible. kindly read ahead -
The sole motto of our experts is to deliver a best-in-class product no matter what the domain of the E-commerce website is.
The development cycle of the website - defining the problem, analyzing the system and design, coding, and testing - is very well known to our developers. Hence, we as a leading E-commerce development company, have always delivered the best of the lot.
The IT industry knows our developers for the amount of dedication they put in for every E-commerce website development project. Thus, establishing a benchmark of delivering the best.
Contact us for any query at info@synapseindia.com
Tags:
Author

: Nilesh
Nilesh is an industry-expert technical content writer carrying a wide experience of writing blog posts and marketing content. He writes as per his great technical/IT knowledge acquired through the years to provide informative content. Also, the author has a real expertise in writing detailed and specific content for technologies.