7 Vital Tips to Become an Expert WordPress Developer
19 Dec 2014
"The popularity & effectiveness of WordPress compared to other CMS available these days is quite impressive. Being a WordPress expert is not that hard. One can really work on some areas and attain few qualities to become a successful WordPress expert. Having better demand on short codes, mastering debugging, building theme specific widgets, connecting with WordPress experts are some of the ways you can adopt for the same."
WordPress is an excellent CMS that is not just stable but also easy to use. Around 55% of the most-visited websites run on WordPress content management system. Google Trends show how popular this CMS has been over the past few years compared to other CMS like Drupal and Joomla. Have a look at the graph below that reveals that WordPress is searched almost five times more than Joomla and nine times more than Drupal. In below graph; blue, red and yellow represent WordPress, Joomla and Drupal respectively.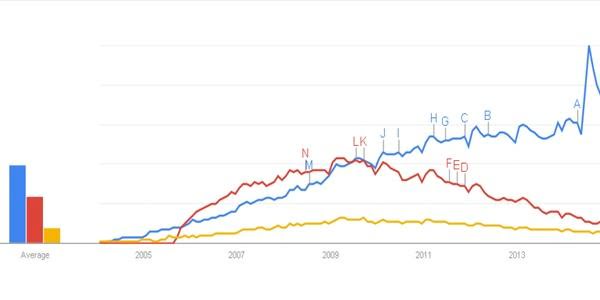 Qualified developers enable leveraging the potential of WordPress in a better way. Among the available WordPress developers for hiring, there are only a few that actually win the trust of clients. If you want to be a successful & in-demand WordPress developer, you must have the qualities that are a must-have for every expert WordPress developer. Here we list the 10 vital qualities that will guide you to become a better WordPress developer.
Know Short Codes Better – Your theme becomes extremely special by use of short codes and so this is something you need to follow. Short codes allow you add tricky codes to any page as many number of times as required.
Achieve Proficiency in Debugging – A great developer is moreover characterized by his ability to write codes that are devoid of any bugs. Try learning about the different aspects related to debugging in WordPress. Gather more understanding of the important developer oriented plugins like Debug Bar, Core Control etc.
Share your Knowledge – Tutorials are the best way of sharing your knowledge. As you start following this approach, you will get honest thanks from the people who read your tutorials besides some work offers from clients who get impressed by your knowledge demonstration.
Build Theme Specific Widgets – Doing this will allow your theme users have a better control over the theme's look & feel. You can provide users different options such as block widgets, associated post widgets to allow your theme users customize & re-arrange your theme areas without having any trouble.
Connect with WordPress Experts – Associating with people you want to be will definitely help you become like them. Start connecting with the top WordPress developers present in the industry. Go through their blogs, follow them on social platforms, provide your feedback on their ideas , ask them questions, follow their advice and try to be as much updated as possible.
Avoid Use of Plugins – Rather than using plugins, you should use PHP codes as much as possible. Its a quick trick that will save your theme's user time spent in installing plugins besides giving you some extra know-how of the subject.
Participate in Forums – Official support forums are flooded with questions from beginners aspiring to learn more about WordPress. You can join such a forum and start answering the questions, no matter whether they are silly or intelligent. Carry on to become an active member of the community. It will make you more popular as a WordPress expert too.
Tags: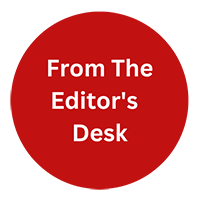 "From the Editor's Desk" is not just about the content. Our content writers will be sharing their thoughts on industry trends, new technologies, and emerging topics that are relevant to our readers. We believe that it's important to stay up-to-date with the latest news and trends, and We excited to share my thoughts and insights with you.