Future of online furniture & home furnishing stores with tech trends
28 May 2020
"This blog is about future of online furniture & home furnishing with the technical support of SynapseIndia."
The online retail business is going in full swing. More and more people are heading towards eCommerce platforms to buy a different range of products.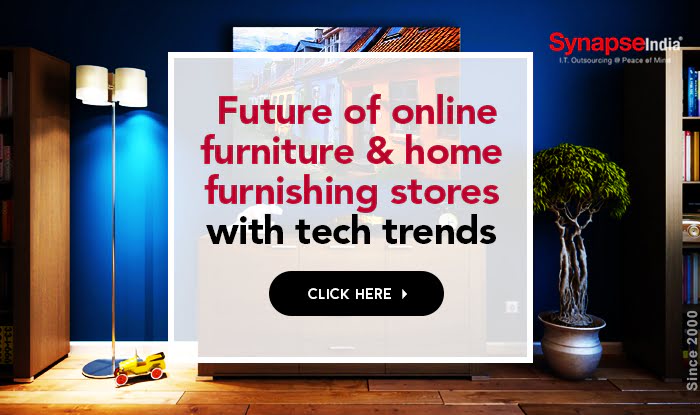 Especially, furniture & home furnishing stores that used to be traditional ones are also available online to bring shopping convenience.
Gone are the days, when most people shop for bed, couch, or any other piece of furniture in store. Customer preference has changed that allows many users to find a wide selection of home furnishing items online.
If you are looking forward to start online furniture & home furnishing stores. Then there is a lucrative option to avail technical support of SynapseIndia. This IT company offers competitive benefits to start an eCommerce website or mobile app to offer furnishings online.
Moreover, recently, there has been estimated growth of 58.7%. So many furniture & home furniture stores have embraced digital presence. This lead to increasing product sales and handle delivery of furniture anywhere in a hassle-free manner.
Latest technical offerings for furniture & home furnishing stores to grow in near future
There are few technologies giving tremendous growth to retail furniture business and increase overall profit ratio.
CMS solutions
CMS as Content Management Software brings future profit benefits to online furniture business. CMS is a software that allows online retailers to manage overall content and other information on their furniture website.
It helps website and app owners to add, edit or publish any form of content to bring more clarity and reliability in products.
In relation to online furniture & home furnishing stores, you can adopt this technology from SynapseIndia to increase furniture sales. This is possible because, most consumers look at every single detail of furnishings before buying it.
In same manner, you can create videos of every single furnishing of your website and get it uploaded on website. This helps customers to see actual features of sofa, table, couch or anything else.
Thus, more and more customers inclined towards the virtual showcase of products and buy from the convenience of home.
CRM Solutions
Customer experience is everything in retail industry. Especially for digitally running furniture & home furnishing stores where customers should be offered respective products as per the preference.
Customer Relationship Management software does this task of analyzing buying behavior of customers and prepare data. Business owners can use the filtered data to understand customers likes for a particular piece of furniture.
It further helps to send customized emails, messages, and push notifications to market preferred products and increase chances of sales.
Mobile App Solutions
Mobile application for furniture & home furnishing stores is not new but still has bright future for online retail industry.
The number of online shoppers using their smartphones to purchase products is increasing at a rapid rate.
If you are only having a furniture website, then you are missing something big. Therefore, get ready to have a mobile app ready for your furnishings business from SynapseIndia and reach customers worldwide.
Contact us for any query at info@synapseindia.com
Visit at: https://www.synapseindia.com/retail-website-software.html
Tags:
Author

: Jitendra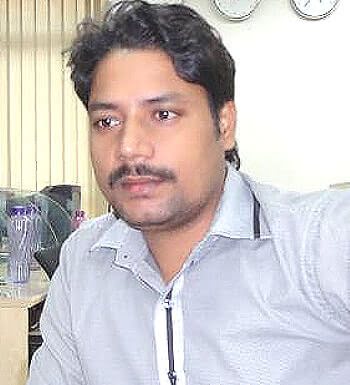 The author has immense experience in digital marketing activities, SEO/SMO, web design, and development etc. Using his vast experience in these fields, he has been creating informative content for these genres. His keen endeavors to know and understand current industry trends has helped him to inform users about the regular uproars happening in the industry through his blogs.