SynapseIndia has a huge client list covering every country of the world, including Australia. The company operates on an unbroken rule – to serve every client with 100% satisfaction. Maintaining the same since 2000, the company has built many long-lasting relations with clients from different industry verticals.
Our development is done as per a defined process which makes sure of the following -
We are a leading offshore development company which provide quality IT services as per the CMMI Level 3 standards. Our versatile software development solutions has always been the reason of our clients' growth.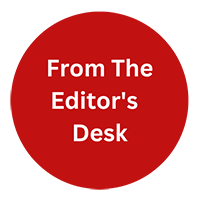 "From the Editor's Desk" is not just about the content. Our content writers will be sharing their thoughts on industry trends, new technologies, and emerging topics that are relevant to our readers. We believe that it's important to stay up-to-date with the latest news and trends, and We excited to share my thoughts and insights with you.