Get quality IT solutions for your Australia-based project
30 Jan 2019
"SynapseIndia has a huge client list covering every country of the world, including Australia."
SynapseIndia has a huge client list covering every country of the world, including Australia. The company operates on an unbroken rule – to serve every client with 100% satisfaction. Maintaining the same since 2000, the company has built many long-lasting relations with clients from different industry verticals.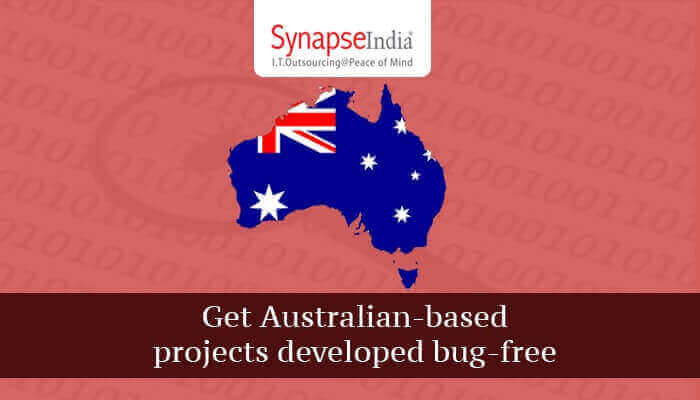 Why should you approach us for your Australia-based project?
Our development is done as per a defined process which makes sure of the following -
On-time delivery.
Testing before the delivery and during the development.
Allocation of client advocates on your project to ensure quality standards are met.
Regular process and product audits.
Meeting the specific requirements of the client's business.
Regular reporting of the progress made in the project.
Employing best software development practices.
We are a leading offshore development company which provide quality IT services as per the CMMI Level 3 standards. Our versatile software development solutions has always been the reason of our clients' growth.
Tags:
Author

: Nilesh
Nilesh is an industry-expert technical content writer carrying a wide experience of writing blog posts and marketing content. He writes as per his great technical/IT knowledge acquired through the years to provide informative content. Also, the author has a real expertise in writing detailed and specific content for technologies.