Hire Alexa Skills developer for AI-enabled business operations
08 Oct 2018
"Hire Alexa Skills developer from SynapseIndia for implementing the most advanced voice assistance technology."
Hire Alexa Skills developer from SynapseIndia for implementing the most advanced voice assistance technology in your business in UK, USA, and Australia. Alexa skills enable brands to build engaging skills and reach customers through a staggering number of Alexa-enabled devices built by Amazon.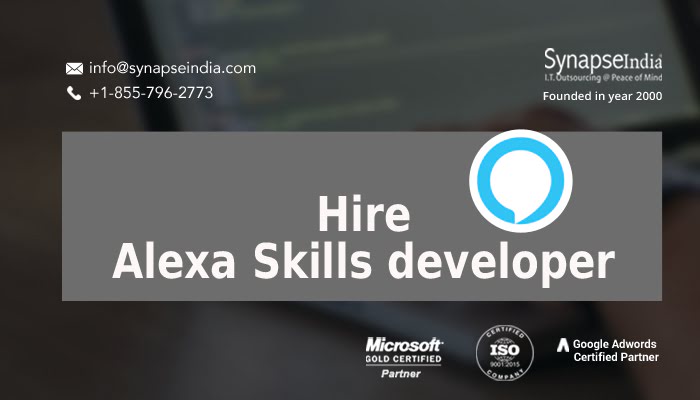 It is widely believed that technology prowess is just one half of a successful developer; the other half is formed by a set of unique qualities or personality traits. Our Alexa skills developers exhibit all those qualities. Some of those qualities are briefly discussed below.
The developers must have a solid background in mathematics and statistics, which is helpful in traditional software engineering but is mandatory for work in more sophisticated processes like artificial intelligence (AI).
The programmers should have an innate curiosity and creativity to excel in the field of Alexa Skills development.
The developers should be quick to grasp new concepts, which is critical to the development process. The rapid evolution of AI makes this quality one of the most crucial factors associated with successful development.
SynapseIndia serves a vast range of business domains with its Alexa Skills development services. We deploy the Alexa Skills in the following industry verticals:
Food industry
Automobile industry
Entertainment industry
Healthcare & Fitness
Travel industry
We worked on a large number of Alexa Skills development projects.
For instance, our Alexa Skills developers created the required skill "Bible Verse". This skill allows the users to utter requests for listening to the random verses from the Holy Bible, by using commands like "Alexa, ask Bible Verse for today's verse" or "Alexa, ask Bible Verse to tell me the verse for the day."
To know more about our development projects, click the link below:
https://www.synapseindia.com/portfolio/
Business can get the desired ROI by hiring Alexa Skills developers from SynapseIndia. The company offers cost-effective development services to businesses of all kinds and sizes. Besides, the Alexa Skills developers of SynapseIndia maintain a great level of transparency with all the clients.
The clients get periodic reports on the progress and status of a development project. These practices further help the company maintain its global reputation as a trusted IT services provider.
Hire Alexa Skills developer to enjoy all these benefits!
Get in touch with us at info@synapseindia.com
Tags: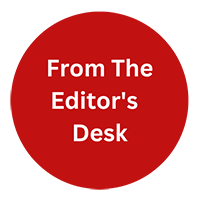 "From the Editor's Desk" is not just about the content. Our content writers will be sharing their thoughts on industry trends, new technologies, and emerging topics that are relevant to our readers. We believe that it's important to stay up-to-date with the latest news and trends, and We excited to share my thoughts and insights with you.