Hire SynapseIndia for Offshore outsourcing & C# development
24 Sep 2018
"If you are looking for outstanding offshore outsourcing services for your C# development needs, SynapseIndia is the name you need to know."
If you are looking for outstanding offshore outsourcing services for your C# development needs, SynapseIndia is the name you need to know. Our C# development expertise spans across C# client/ server application development, and CMS based website development. We also offer e-learning application development, eCommerce application development, and C# testing as well as consulting services.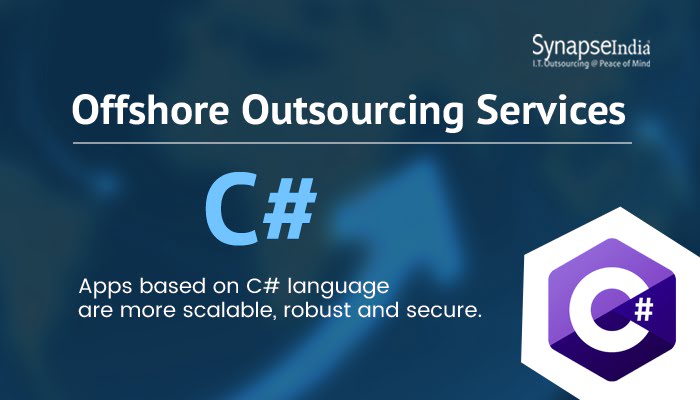 We hire only certified developers and testing as well as quality assurance professionals to ensure that all our clients get outstanding quality solutions for the most competent rates. Our C# developers bring along several years of experience in the industry. These developers take ample time to first understand the clear and exact requirements of the client. Once the specifications and requirements are clear, the next step is to take up the design and development parts of the process.
Each of the developer and tester, at SynapseIndia, is committed to deliver best and error free solutions to the clients. Our commitment to quality is never ending. You may please check our portfolio to get more knowledge about our offshore outsourcing services and expertise. Contact us for all your offshore outsourcing needs. Please drop us a query right now and we will get back to you at the earliest.
Tags:
Author

: Manish

Manish, a blog expert by profession, knows how to deliver perfect blogs for various services such as cloud computing, game development etc. From the blogs written by him, it is evident that they are the epitome of knowledge sharing. His expertise and brilliance to deliver unique blogs is what that makes him stand out of the box.