Hire C# Developer for Seamless Software Solutions
28 Sep 2018
"Hire C# developer from SynapseIndia to implement the outcome of industry-best software development practices in your business in UK, USA, and Australia."
Hire C# developer from SynapseIndia to implement the outcome of industry-best software development practices in your business in UK, USA, and Australia. Our developers are equipped with the very latest programming frameworks and technologies to build software solutions with features beyond your expectation.
C# developers of SynapseIndia exhibit a number of unique qualities that empower them to create world-class software solutions.
They've been in the software development business for a very long time, and have used a wide variety of development tools and technologies.
They possess an impressive amount of curiosity about things and processes surrounding programming.
The developers come up with innovative ideas and methods for achieving their development goals in a more effective way.
Our programmers show outstanding communication skills. They frequently speak with the clients about matters like the status of a project and development challenges faced by them.
We cater to a vast range of industry verticals, including the following-
Automobile industry
Mass media & entertainment
Financial services
Education & related services
Healthcare industry
SynapseIndia has an enormous software development portfolio featuring thousands of C# development projects.
We developed desktop applications for Windows and Mac for a supplier of visual-pager system parts. The client asked us to change the setting and configuration of the visual devices.
We built a dealership management web application using the C# language. The developers used other tools and frameworks like ASP.NET 4.0, C# and MSSQL.
To find out more about our C# development portfolio, click here:
https://www.synapseindia.com/portfolio/C-Sharp-developers
Hire C# developer from us to get advantages of partnering with a leading software vendor.
We always ensure that clients get the most desired products and services at a competitive price.
With a years-long market reputation as a reliable software developer, SynapseIndia remains committed to delivering best-in-class software solutions.
Get in touch with us at info@synapseindia.com
Tags: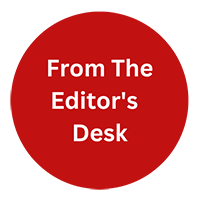 "From the Editor's Desk" is not just about the content. Our content writers will be sharing their thoughts on industry trends, new technologies, and emerging topics that are relevant to our readers. We believe that it's important to stay up-to-date with the latest news and trends, and We excited to share my thoughts and insights with you.