Benefits of getting work done by SynapseIndia
16 Sep 2019
"This blog talks about the benefits of getting IT work done by SynapseIndia."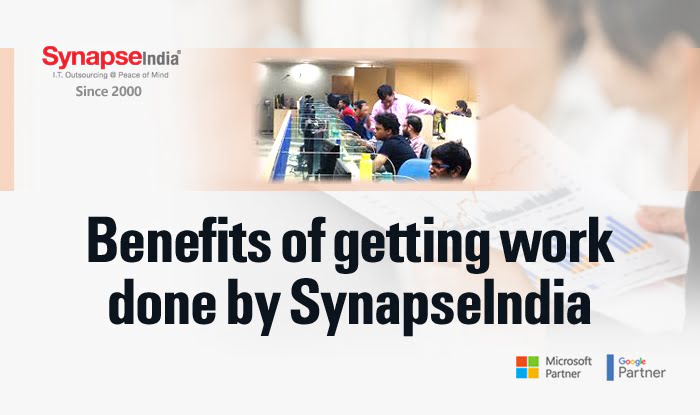 The technology world is evolving rapidly. Enterprises need to embrace the latest technologies to make its businesses sustainable, future-ready and profitable. However, not all enterprises have the resources to meet their end-to-end IT requirements. IT outsourcing seems to be a viable option for such businesses. SynapseIndia, an IT outsourcing company in India, remains a preferred choice of diverse businesses belonging to multiple industries across the globe.
Startups to large enterprises love to outsource their website, eCommerce, CMS and mobile app development work to our team. Here, we present the benefits of getting IT work done by SynapseIndia:
1. Complete IT Solutions under one roof:
At SynapseIndia, you get complete IT solutions. You don't have to go anywhere for any kind of requirement. You can rely on us for website design and development, online store development, payment gateway integration, CMS development, Android app development, iOS app development, etc.
Our in-depth technical expertise makes us one of the leading IT service providers in India. We offer custom IT solutions that deliver optimum results in all conditions.
2. You get technically sound developers:
Another benefit of giving work to SynapseIndia is you get experienced, technically sound and certified developers who are popular for creating exceptional quality solutions with fast turnaround time.
You can hire dedicated resources as many as you require. We have experts of various technologies, i.e. PHP, ASP.NET, Magento, Shopify, WordPress, Drupal, Xamarin, iPhone, Android, AngularJS, Laravel, etc.
We offer flexible engagement models allowing you to hire the developer on fixed-cost, man-month, and hourly-basis.
3. Advanced, secure and reliable IT solutions:
We have partnered with various tech giants like Google and Microsoft to deliver advanced and reliable solutions. We have access to the latest technologies that enable us to build next-gen websites, software applications, eCommerce stores, mobile applications, etc.
Our experts focus on security from the start of the projects. We implement robust security systems while developing websites and applications.
4. IT consultancy throughout the project:
You get IT consultancy from experienced functional consultants and tech consultants from the day one of giving work to SynapseIndia. We believe in adding innovation to every project and therefore we keep sharing new ideas with clients.
Our developers proactively work on your project and ensure it bring out the best results within the agreed timelines. We are trained to handle tight deadlines with assured client satisfaction.
5. IT services for all budgets:
Our IT services are cost-effective and fit the budget and business requirements of clients of all sizes and types. Our competitive pricing plans are trusted all over the world.
We keep the development cost lower by following proven methodologies, international coding guidelines, and other strategies.
6. High-Quality IT solutions:
We are distinguished by our unmatched quality. Since 2000, we have been consistently providing excellent quality IT solutions. We do testing throughout the project and before the delivery to ensure that the best quality is maintained with no bugs.
7. No communication gap
Thousands of satisfied clients have given top ratings to the communication skills of our developers. We easily manage time zone difference and communicate with clients through Skype, Phone, email and other modes. We make sure that there is no communication gap between us and the client.
Do you have any IT related requirement? Get in touch with experts of SynapseIndia, IT Outsourcing @ Peace of Mind.
Tags: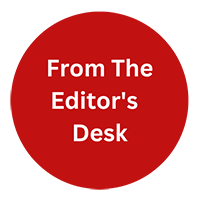 "From the Editor's Desk" is not just about the content. Our content writers will be sharing their thoughts on industry trends, new technologies, and emerging topics that are relevant to our readers. We believe that it's important to stay up-to-date with the latest news and trends, and We excited to share my thoughts and insights with you.