Hire Laravel developers for quality Laravel development
30 Aug 2018
"Hire Laravel developers from SynapseIndia to work on one of the best open-source web app frameworks that are PHP based."
Hire Laravel developers from SynapseIndia to work on one of the best open-source web app frameworks that are PHP based. Blessed with MVC architectural pattern, Laravel development is quicker and easy with experienced developers. Recognized as the best frameworks to work on, Laravel has always been preferred for developing high-quality websites as well as trending web applications in the USA. Therefore, getting the right developer to work on this framework is most important and our company can do it without any fail.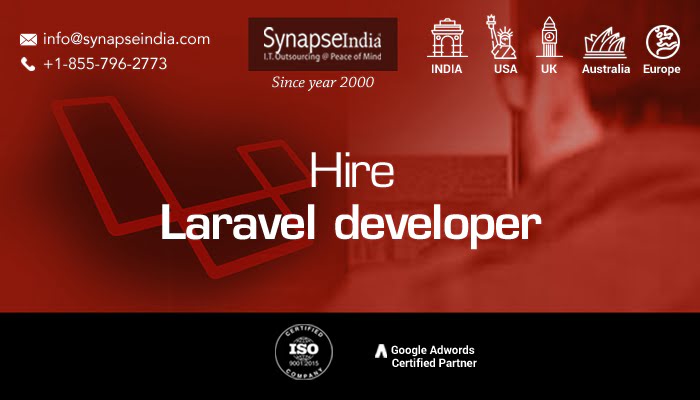 Hire Laravel developers from us for a radical new approach as we optimize everything from Development to designing. By doing all the work with efficiency and excellence, our team can enhance and fasten the process of development.
Best Laravel Web Development Developers for a rapid & reliable web solution
The Laravel development experts from our company can create a swift web application by taking the help of Laravel model-view-controller architecture. Our highly experienced Laravel team utilizes the coding functionality to deliver the following -
Custom Laravel Web Development
Laravel Enterprise Solution
Laravel Web Template Design
Laravel Project Maintenance & Support
Laravel Module Development
Tags:
Author

: Manish

Manish, a blog expert by profession, knows how to deliver perfect blogs for various services such as cloud computing, game development etc. From the blogs written by him, it is evident that they are the epitome of knowledge sharing. His expertise and brilliance to deliver unique blogs is what that makes him stand out of the box.