How does Personalized Product Previews in Magento Enterprise Increases Sales
20 Nov 2014
"Magento is the most appreciated eCommerce platform among the developers as well as the eMerchants. Thanks to its range of extensions and plugins like Personalized Product Previews which make it a more worthy one for all."
Online retailers are spoilt for choice these days. After all, there are quite a few content management systems and it becomes difficult for them to decide which one is the best. However, Magento with its unique and innovative features is fast emerging as an ideal option for the development of e-commerce websites.
Customer-Centric Features:
Magento is provided with a host of customer-friendly features. As a result, an online store based on Magento allows its owners to cater to their clients in a better way. The presence of customer-oriented features in an e-commerce website appeals to those who visit it and many a time, a casual surfer is tempted to pay a second visit and carry out a transaction.
While talking about features, personalized product previews extension surely is an addition that lures customers to buy a product from your online store. Any expert Magento enterprise developer would agree that the extension not only enables an eMarchant to project their products better, but also help the customers to know about the products better.
Apart from that, there are other benefits that the extension proffers, which are: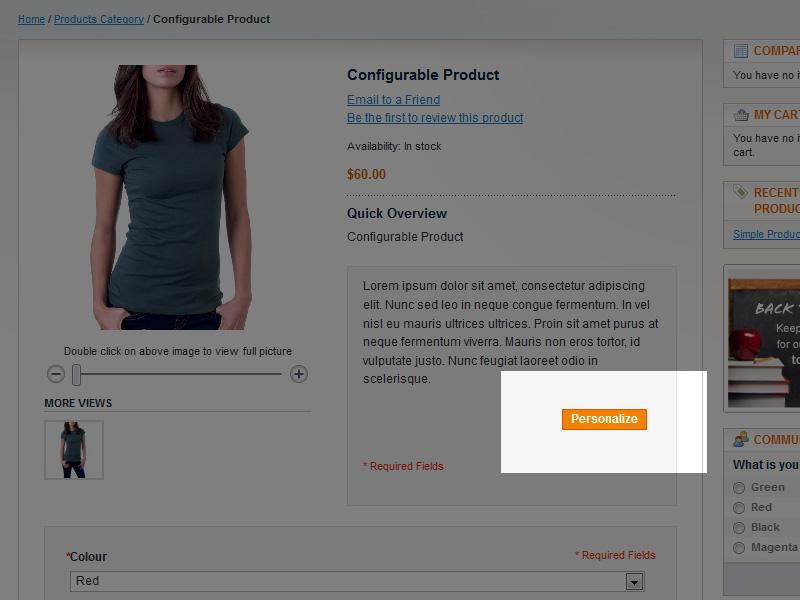 Enable the site owner to create a custom personalization form and attach it to the products.
Enables the customers to personalize the products (T-Shirts, Mugs, Key Chains etc.) they are about to buy.
Enable the customers as well as the site owner to view personalized information in Sale Orders.
The personalization info gets shown on the product details page or checkout page or both.
Apart from these, Magento is always a preferred choice as....
Customer segmentation helps in dividing the targeted customers of an e-commerce site into different segments, which basically include age, city, consumer behavior etc. By making use of this feature, those who run an online store can advertise their products and services in ways that will benefit them more.

Targeted promotions is a Magento feature that helps ensure that all the promotional activities yield the desired results.
Magento features are generally tailored for customers so that they enjoy a comfortable shopping experience. Many e-stores have a product suggestion tool that guides a buyer in choosing the right product by showing them pop-ups.
Reviews and ratings contribute significantly towards the growth of an e-commerce store. It has now become common knowledge that before buying a product, a consumer likes to read its review and see the number of stars that have been given to it. Magento-based sites are known to have this feature, which piques the interest of anyone pays a visit.

Easy search capability makes it easier for customers to sift through a wide range of products and find those that matter to them.

Nothing pleases an online buyer more than a hefty discount or a complimentary gift. When a Magento e-store starts doling out these favors to its customers, it stands a good chance of becoming more popular.

A registered user can in fact create a wish list that will come in handy while making a purchase in the future.
There's Always Scope for More...
An e-commerce store based on Magento that is operating successfully on account of its rich features can be made more effective with the addition of new extensions. To begin with, there is Magento Connect that helps in integrating social networking sites to an e-commerce store, which eventually results in higher traffic inflow.
A lot of users who have doubts that they want to get clarified can post their queries on a Guest Book. A satisfactory explanation will encourage a consumer to go ahead and make the purchase that they had planned to.
Magento eCommerce development is likely to become all the rage as more new features are introduced.
Tags: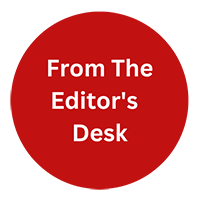 "From the Editor's Desk" is not just about the content. Our content writers will be sharing their thoughts on industry trends, new technologies, and emerging topics that are relevant to our readers. We believe that it's important to stay up-to-date with the latest news and trends, and We excited to share my thoughts and insights with you.