How to Achieve Ultimate Success by Hiring a Web Design Company
01 Apr 2015
"Taking a business to desired heights of success is quite achievable if one follows the right strategy for the same. Having a professionally designed website is a prominent element of this strategy; hence its better to get expert assistance from a web design company to get your website created. An experienced web design firm can create your ideal website that would reflect your business identity better while also providing optimal user experience, ultimately leading to more sales."
Starting a new business is good; however, when there are not enough means to let it expand, what's the last option available to you? Hiring a professional web design & web development company in India or abroad may not be the last option, yet its bound to bring in fruitful results if the decisions made while hiring go in the right direction. First of all, lets dig deep in the reasons for approaching a professional web design firm.
Growing your business would be lot easier when you have the means to make the most of the opportunities available to you. A professionally designed website brings you closer to all such opportunities and that's the prime reason why you should have a website. Your website puts across a clear picture of your business offerings and so planning to hire a professional design firm will always be fruitful as it will allow you present your website to the audience in the most professional manner.
Hiring Professional Web Design Company Provides the Ladder to your Business Success...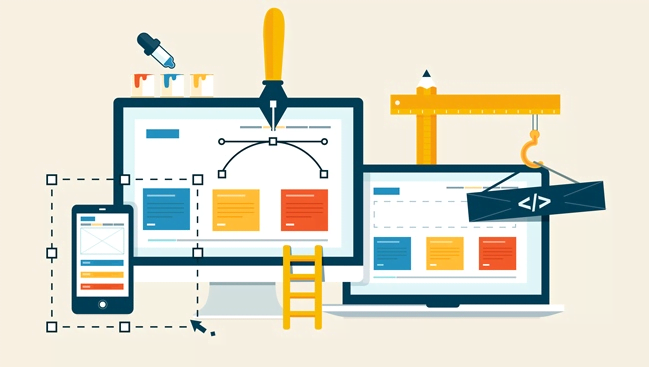 At times, there may be a contradiction on the account that you may try getting the work done from an in-house designer. Assigning the work to your in-house designer may be useful in terms of the better control you get over the design process. However, feasibility of accurate design is moreover dependent on the skills required for the design tasks involved.
If your in-house designer lacks those skills, its pertinent that outcomes may not be as expected. So, to be on safer end, its better to approach a reputed web design & web development company in India. Some other reasons why you should hire a design agency are as follows -
1. Saving Precious Time - In business, time is money. Instead of attempting to do it by yourself, hiring a web design company would save your considerable time that would be otherwise spent in planning the design process. You can spend this time to make more strategies for improvising your products/services offerings and to enhance customer experience.
2. Eliminating Need of Acquiring Skills - Web design is a vast field involving use of HTML, CSS, Photo optimization, JavaScript, Flash etc. So, if you lack any of these, you would be empty in the head to decide the application of the most suitable technology for creating your website. Learning skills separately would call for extended time & some expenses too; however, merely familiarizing with skills doesn't guarantee you perfection. So, expert design assistance will be handy.
3. Getting the Leading Edge in Business - A professionally designed website appeals to your targeted audience in the perfect manner. Presenting your clean image to the customers generates trust and they are bound to be impressed and will feel free to subscribe to your offerings. It would consequently result in imparting the required edge to your business.
Tags: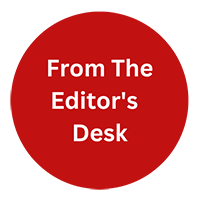 "From the Editor's Desk" is not just about the content. Our content writers will be sharing their thoughts on industry trends, new technologies, and emerging topics that are relevant to our readers. We believe that it's important to stay up-to-date with the latest news and trends, and We excited to share my thoughts and insights with you.