How to Proceed while Going to Hire PHP Developer for Your Project
05 Jan 2015
"Going for PHP development is the right way to transform business ideas into reality. An experienced PHP developer can simplify the task for you to a great extent and so while choosing one for your project, ensure to evaluate & analyze the different aspects related to the involved process; like acquiring knowledge about their effective categorization, source of hiring and hiring model."
In this fast-paced, technology-driven business world, companies have access to optimal ways to take their businesses to greater heights and attain better profitability; one of these ways is development of a user-friendly website. However, that's made possible only with help of professional assistance and who better than an experienced PHP developer can provide that to you. PHP development has paved the path for creating beautiful websites and so there remains a massive demand for PHP developers in this domain by businesses of all sizes.
Role of a PHP Developer in Shaping your Business
Converting your business ideas into reality is the foremost part of a successful business strategy; hiring a PHP developer thus becomes a necessity as such professional can attain the same for you in quick time. Proper infrastructure for hosting your website is essentially required, no matter whether you are a small or big business; however, that part comes after the website is fully developed and that can become possible only once you have a PHP web development expert by your side.
Fortunately, there are a good number of professionals engaged in PHP development in India and abroad and the number keeps on increasing constantly. Its moreover the popularity & versatility of this robust framework that makes it a highly demanding technology compared to other programming languages. Have a look at the graph below that reflects the rising demand for PHP compared to Java, SQL, Objective C etc.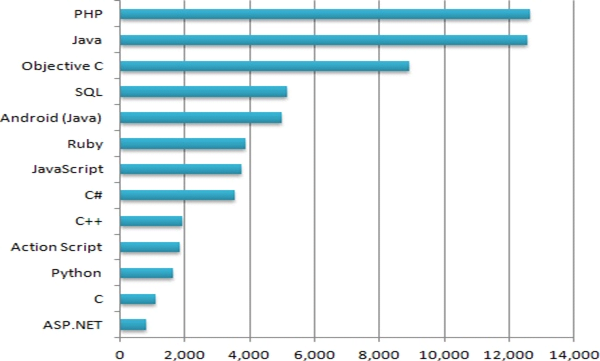 Aspects to Consider While Hiring a PHP Developer
Hiring the right PHP programmer for your project may seem tedious most of the times. There are a few crucial aspects you must know while hiring a PHP developer for your project as given below :
Categorization – On the basis of technical proficiency, PHP developers can be classified into three groups : beginner, mid level and advanced. As usual, beginner level developer has just entered the industry and so can never be your first choice. Such developers can work under the guidance of some senior developers. Mid level and advanced PHP developers can be the right fit for your project as they have groomed their skills after working on an array of projects.
Source for Hiring – Now when you know what level of skills would be right for your project, you need to look for the correct source to hire PHP developers having the same. Among the different options available, first should be taking suitable references from your known industry people. Besides that, you can look through the available web portals having info for freelance developers. A better option would be hiring developers from a reputed web development company.
Model-based Hiring – You can hire a PHP developer based on a dedicated model or a fixed cost one. Under the dedicated model, you need to pay the developer based on the number of hours utilized on your project; while for the fixed cost one, you need to approve a fixed quote charged for your project by a service provider.
Tags: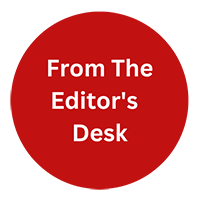 "From the Editor's Desk" is not just about the content. Our content writers will be sharing their thoughts on industry trends, new technologies, and emerging topics that are relevant to our readers. We believe that it's important to stay up-to-date with the latest news and trends, and We excited to share my thoughts and insights with you.