What Is Web Design 3.0? How Will It Affect Your Business?
22 Nov 2021
"The realm of web design and development is changing swiftly. AI driven Web design 3.0 will rule the future of web design and development."
Globally the world of web is evolving expeditiously, leaving its impact on every aspect of business. Web design 3.0 is the result of enormously growing technology whose purpose is to reconstruct online business success metrics.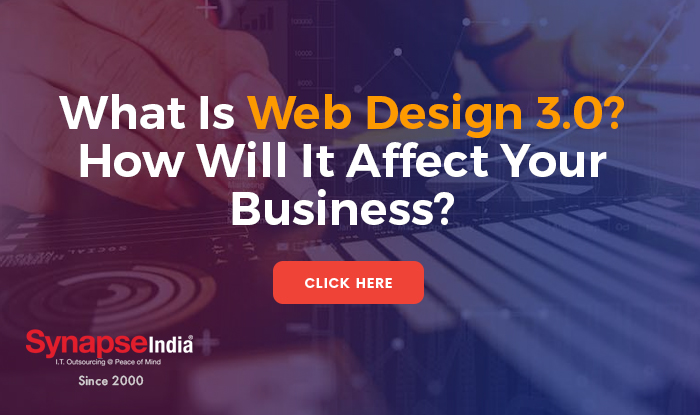 We all have used web 2.0, which is popular for being able to share information with others quickly. It allows users to observe content from different sources and then create their own content for others out there. The phenomenon of Web 2.0 is popularly known as social media.
Web 2.0 revolves around sharing and seeing. From Facebook to Youtube to Twitter to all sorts of social media platforms, all fall under the category of Web 2.0. Though, a revolution of Web 2.0 is on its way. To overcome the search and data-related challenges of Web 2.0, a new web is knocking on the door.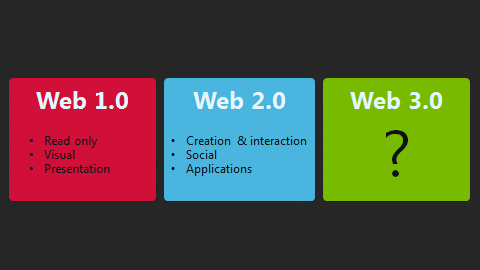 What Is Web 3.0?
A proper and precise definition of Web 3.0 is not out there, yet considering its usage and parameters, it can be defined as follows:
A machine learning-driven web that gives its users valuable, and relevant search results on the pretence of their search and not just on the basis of keywords. Furthermore, the purpose of this web is to eliminate data monopoly with the execution of decentralized systems like blockchain and protect the user data from being misused.
Experts consider Web 3.0 as a semantic web; the user will provide the data and the web will essentially adjust to meet the needs of the user.
The primary advantage of Web 3.0 is its ability to access data from anywhere. Excessive use of smartphones and cloud applications has made this possible.
The idea behind Web 3.0 is to provide easily accessible data to users from anywhere in the world. The evolving technology allows TV's to pick up on user data and smartphones to access data from the computer.
Web 3.0 will certainly have its effect on design. As we all know, the focus of Web 2.0 designs revolves around drawing attention and persuading users to buy things online.
Web 2.0 created excitement among users and pushed them towards making a purchase online and understanding their purchasing pattern and what they were doing. To make things fun and engaging other elements were also added. The usage of linear gradients in web 2.0 is almost necessary.
Linear gradients make it possible to have the color combination of your desire, they are present from your background to your buttons. Web design 2.0 has made the use of various badges, rounded corners and a usage of icons a trend. The question arises here is what can we expect from web 3.0?
In Web 3.0 the goal is to create a suitable design for all the platforms which includes web, web browser, and all sorts of media. The excessive usage of smartphones and tablets has created an urge to provide data to users from anywhere.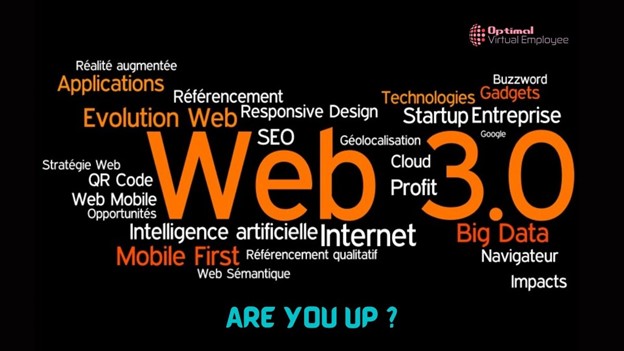 In Web 3.0, designs will have to be interpretable in great quality across all sorts of technologies. So, if your designers and developers are working on a website then they have to create a website that will look good not only on the web but also on mobile devices.
Additionally, for Web 3.0, designers will keep on zeroing in on simplifying everything. The designer has the outright ability to convince users on where to look first and second and so forth and so on. By doing this the designer makes a chain of command of significance that ought not be tangled by pointless design.
Designers will keep on planning so that content remains king by putting a lot of spotlight on it and taking focus off non-content things, for example, logos and route bars.
Optimizing The Website For Semantic Web
Web 3.0 will impact businesses in many ways, have you considered the semantic web?
As web 3.0's greatest USP, it will furnish the clients with more logical search answers than the general keyword-based outcomes. Furthermore, to prevail in this sort of situation, your site should be streamlined well with smart voice search features.
Since the conventional search practices are evolving quickly. The users need the web to get what they mean with their inquiries, rather than what their search query implies. To achieve that, our experts recommend utilizing the extensive data sets on the objective clients, as well as structured data for web design 3.0.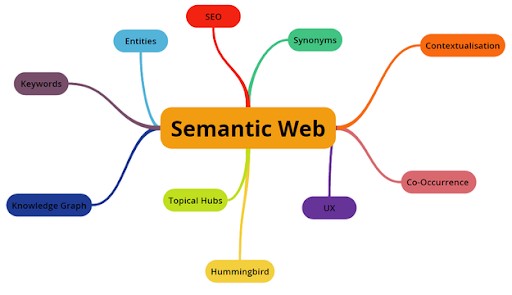 Artificial intelligence based data analytics elements of web innovation empower us to focus on the better subtleties of the end-users, understanding the setting of their search activities better. For instance, think about an end-user who looks for a budget smartphone online. Having a better knowledge of their phone utilization, as in what sort of activities they perform the most with their telephone will empower web search engines to show telephones that fit their action perfectly.
Structured data is relied upon to be the way to the semantic web later on. It is an answer that is utilized to label data inside a piece of content. This labeling practice empowers search engines to comprehend information better and give more context-oriented search results.
The answer to what exactly is web 3.0 uncovers that later on, the web will be sufficiently skilled to direct us to track down the right sort of search results for our queries. The exceptionally sensitive, AI/ML-based web will empower a more attractive web experience that isn't perplexed by the friction of the modern web. Furthermore, to turn into a piece of this frictionless web, your web-based business stage needs to change radically.
To fit into this idealistic universe of the web, your site needs web 3.0 design patterns. Utilizing the previously mentioned design and development angles, you'll make some more straightforward memories making the best of this next time of web transformation.
Need more customized intel on the best way to upgrade your site for web 3.0? Searching for the perfect tech partner to change your site for what's to come? Give us a whoop, and we should get working!
Tags: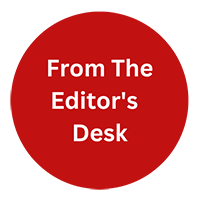 "From the Editor's Desk" is not just about the content. Our content writers will be sharing their thoughts on industry trends, new technologies, and emerging topics that are relevant to our readers. We believe that it's important to stay up-to-date with the latest news and trends, and We excited to share my thoughts and insights with you.