Mobile Commerce: The next Generation Solution for Your Online Business
31 Jan 2017
"M-Commerce is trending in the current digital world and having an appealing m-commerce app for your business or service promises to bring incredible business turnover for you."
With every passing day, the number of people using mobile devices & smart-phones for e-commerce activities, is steadily increasing. People use their mobile phones for diverse needs. From online communication to the internet browsing, online ticket booking to online shopping, online payment transactions to order their favorite food, they can do various things quickly. Now, merchants also use this feature-rich device in the growth of mobile commerce and offer the great facility to their valuable customers. They are continuously optimizing the mobile commerce, as it enables them to grab the attention of global clients.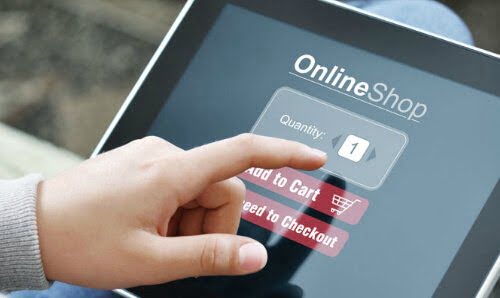 Benefits of Mobile Commerce -
1. Push notifications: It is used to promote the customized news, offers or products, 24×7 and increase conversion rate. As per the recent observation, more than 75% buyers in the age group of 16 to 32 have activated push notifications on their smart devices.
2. Custom mobile apps: Mobile apps have built-in features like online chats, one-click calling facility, customer helpdesk and much more. These features positively impact users and increase conversion rate impressively.
3. Location based targets: It helps business owners to drive more and more visitors to their websites and generate higher revenues. Location based tracking also brings more potential traffic to the physical store.
4. The in-app payment feature: It offers the greatest opportunity for the customers to enjoy premium and personalized benefits with eye-popping discounts. The mobile app users have the ability to pay through Apple Pay or Google Wallet with the 128-bit security system. Now, the mobile app has become a digital wallet that can be used for online transactions and offer better user experience.
5. The power of Brand apps: A business oriented app offers a seamless user experience by providing exclusive and informative content. Offering daily deals and VIP discounts also attract new customers and help you to retain your valuable clients.

The Demand of Mobile Commerce Development -
Modern people live in a wireless world. It is predicted that by 2020, more than 50 billion objects will connect. This prediction offers a fabulous opportunity for the business owners to move into lucrative domains like:
1. One Appliance to another: It interacts with the automated service system
2. Appliance for business: Modern appliances will send a repair request to the service provider
3. Appliance to consumers: It will send scheduled maintenance notifications to customers
4. Consumer to appliance: Remote access & quick activation of the modern appliances

Major development Aspects Of Mobile-Commerce -
1. Latest innovation and its implementation in your Smart-devices, enable business owners to drive more visitors to their website and offer them extensive information about their business products and services. Keeping this in mind, merchants should utilize following m-commerce development strategies.
2. The development of business app should be user-centric.
3. Mobile applications should support and run on the client-server model.
4. The advanced security system should be used in your developed mobile app in order to secure sensitive information.
5. Mobile applications should be developed on the most advanced development platforms.
M-commerce has several major advantages and future. SynapseIndia, A leading eCommerce website development company offers excellent mobile-commerce development solutions and enables business to increase its ROI exponentially.
Tags: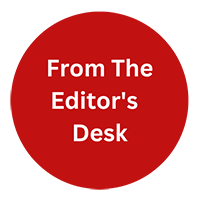 "From the Editor's Desk" is not just about the content. Our content writers will be sharing their thoughts on industry trends, new technologies, and emerging topics that are relevant to our readers. We believe that it's important to stay up-to-date with the latest news and trends, and We excited to share my thoughts and insights with you.