Offshore Outsourcing Services from SynapseIndia - Efficient Microsoft Dynamics CRM
14 Dec 2018
"SynapseIndia, a well-performing offshore outsourcing services provider, builds powerful Microsoft Dynamics CRM solutions."
SynapseIndia, a well-performing offshore outsourcing services provider, builds powerful Microsoft Dynamics CRM solutions. The company has a big clientele spread across markets like USA, UK, and Australia. Its offshore software development services have a global reputation for its quality and reliability.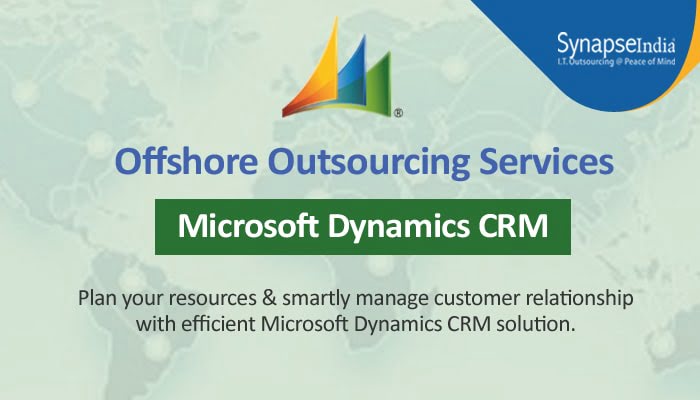 The company has a workforce of highly skilled developers, creative web designers, and veteran project managers who all the nitty-gritty of software design and development. Developers at SynapseIndia always maintain a team spirit and work in a result-driven way to deliver unparalleled services to the clients. The services offered by the company cover a vast range of software and IT services and cater to businesses ranging from startups and small businesses to large corporations.
The software development and outsourcing services help businesses focus on core operations while freeing them from technical complexities. Website design and development services delivered by SynapseIndia enables small and medium-size businesses to expand their online footprint and higher generate revenue and profit. Additionally, mobile app development services cater to a wide range of clients according to their industry-specific needs.
The outsourcing services provider uses a plethora of software development technologies. For example, it uses Microsoft Dynamics CRM. It's a line of enterprise resource planning (ERP) and customer relationship management (CRM) software applications. SynapseIndia uses the platform to develop and enhance a wide of variety of software solutions.
The CRM solutions development services also include migration & upgradation to the latest version of Dynamics and integration of third-party applications.
Tags: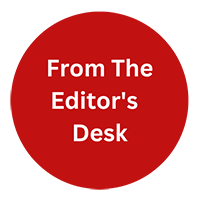 "From the Editor's Desk" is not just about the content. Our content writers will be sharing their thoughts on industry trends, new technologies, and emerging topics that are relevant to our readers. We believe that it's important to stay up-to-date with the latest news and trends, and We excited to share my thoughts and insights with you.