Web design company with unique designing experts
28 Sep 2018
"Web design company, SynapseIndia has been providing distinguished website designing services to clients from USA,UK, and Australia for years."
Web design company, SynapseIndia has been providing distinguished website designing services to clients from USA,UK, and Australia for years. Our unique designing services include the use of technologies such as Adobe Photoshop to render evolved design modifications to the existing websites of our clients.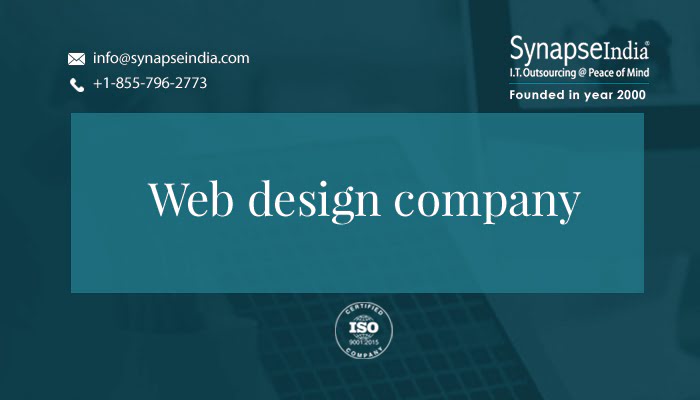 Meet our exotic designers who exhibit the following characteristics -
Knowledge, working methods and strategies of a web designer are significant traits, all of which are very well explored by ours.
Our flock of creative designers have built a humongous experience by working on a wide range of industry verticals.
Our designers not just ensure quality delivery but also offer website maintenance services to keep it fully functional at all times.
Not words but only the actions of a designer can induce the trust factor – another assurance that comes on table when you work with designers from a web design company like ours.
The implementation of the designs to your website is only done with perfect quality of coding and our developers do it all the time.
About Related projects -
Being the leaders in delivering revolutionary designs that are responsive, we have helped in the grooming of many businesses.
To know more about our work, checkout our web design services portfolio.
Without any doubt, our designing services have given zillion reach to many businesses by providing break-through web app, website and application designs. To get our staff work for you, visit SynapseIndia website today.
Get in touch with us at info@synapseindia.com
Tags:
Author

: Nilesh
Nilesh is an industry-expert technical content writer carrying a wide experience of writing blog posts and marketing content. He writes as per his great technical/IT knowledge acquired through the years to provide informative content. Also, the author has a real expertise in writing detailed and specific content for technologies.