Prominent PHP Frameworks for Building Agile Applications
24 Feb 2015
"Building web applications quickly & efficiently is the need of the hour. PHP provides developers the leverage to create robust web applications of varying complexities. Its indeed the availability of multiple PHP based frameworks that has made this possible. Various PHP web development frameworks available for developers include Laravel, CodeIgniter, CakePHP, Phalcon etc. Each framework brings with it a fixed set of pros, that makes it unique."
An effective platform for building feature-enriched websites, PHP has fast gained importance compared to other frameworks. PHP allows developers have the leverage to do a lot more what is practically impossible with other frameworks. Its due to these crucial reasons that millions of websites nowadays are powered by PHP. Getting your website developed in PHP offers a lot of benefits in long terms.
Prior to PHP, there were only ASP.NET and Perl. A major problem with ASP.NET was the price tag associated with it besides requirement of an enterprise-level budget for running. As for Perl, it was free but the biggest problem was its complexity that made it hard to learn. Despite PHP's few shortcomings, it gained edge over these conventional web development frameworks.
Building Agile Applications Made Easier with PHP Frameworks..
It may turn out to be an increasingly complex, time-consuming and boring process to build agile software applications for any PHP software development company if the right frameworks & procedures are not followed. Here, we bring for you top 5 PHP frameworks that render agile application development easier -
Laravel: Featuring an elegant, expressive syntax; Laravel makes multiple tasks like routing, authentication, caching etc., quite easier. It offers the required tools to facilitate development of robust enterprise level applications. Built on top of multiple Symfony components, Laravel caters to the requirement of providing a well-tested code.

CodeIgniter: Fully featured web apps are made quite easily with CodeIgniter as it requires almost nil configuration and eliminates any rules related to restrictive coding. Its rich set of libraries and provision of a logical structure for accessing the libraries renders developing simple-to-complex applications quite smooth.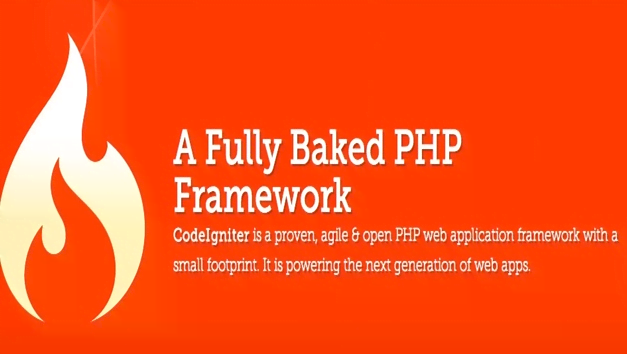 CakePHP: With CakePHP, you can build web apps amazingly faster as all you need is to setup your database to be ready to go. Translations, validation, authentication, database and access, caching are all built in the framework itself. It helps you maintain your application logical & consistent besides providing built-in tools for validation.

Yii: It is a secure, fast and professional PHP framework that comes with rich features. Input validation, SQL injection & Cross-site scripting prevention, output filtering are some of its features that allow for more secured application development. It also includes multiple widgets that render accumulating form input safe & easy.
Phalcon: A PHP5 framework, Phalcon is implemented in form of a C extension to ensure higher performance accompanied with lower resource consumption. You can download & install it as a PHP module. It also saves processor time and offers the leverage to use it completely or just some parts of it.
Tags: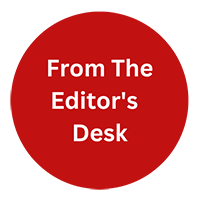 "From the Editor's Desk" is not just about the content. Our content writers will be sharing their thoughts on industry trends, new technologies, and emerging topics that are relevant to our readers. We believe that it's important to stay up-to-date with the latest news and trends, and We excited to share my thoughts and insights with you.