Role of User Experience & It's Importance in The Development of Mobile App
15 Jul 2022
"UI/UX design plays an important role in deciding the future of mobile applications. An engaging and user-friendly design will attract users and give them a reason to stay with you for a long period of time."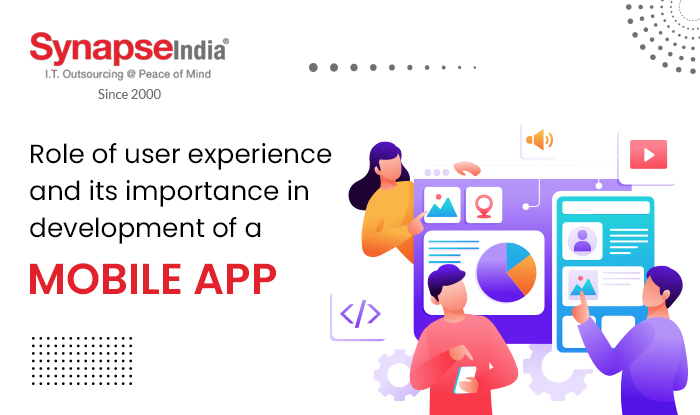 How do users feel about your app can decide the future of your app? An attractive UI/UX always attracts users to your app. All popular and successful apps have one thing in common, their user experience (UX) and user interface (UI) are efficient and hold the potential to grab users attention. However, an application is more than just looks and aesthetics, an app that has an easy and quick navigation system is always preferred by users.
An easy-to-use application is users preference, all they are looking for is a quick and easy way to get to the solution, with just a few touches and iterations. Hence, it has become important for mobile app development companies to consider the importance of UX/UI when designing mobile applications.
To achieve the desired results, it is important to spectacularly design both user interface and user experience. An app with an efficient user interface and a lousy user experience serves no purpose. Similarly, an amazing user experience with poor user interface will result in debacle only.
A mobile app with intact UI/UX design can serve its purpose successfully and work efficiently. In this blog, we will discuss in detail why user experience is important in mobile app development.
What is UX?
In layman terms, UX is user experience. It is what users feel at the time of using your app. UX gives the basic look, feel, and appearance to an application that helps in attracting more users. The goal of UX is to satisfy users through an easy to navigate and simple; this will result in user satisfaction and gaining more users.
What is UI?
The concept of User Interface (UI) is more than just about aesthetic components of the app such as color schemes and screen size. It also includes developing an appealing application that feels valuable and has the functions that can improve customer engagement rate, boost retention, and improve business recognition.
Why UI/UX is Important?
Before digging further, lets first understand the importance of UX & UI. Design is the key element to approach and attract users. It improves user experience and helps in boosting customer satisfaction that will eventually result in increase in customer base.
A unique design will give you instant recognition and youll be able to make your presence in the market. The first impression matters always, hence, follow design principles to make your first impression a good impression.
Top 5 Principles of Design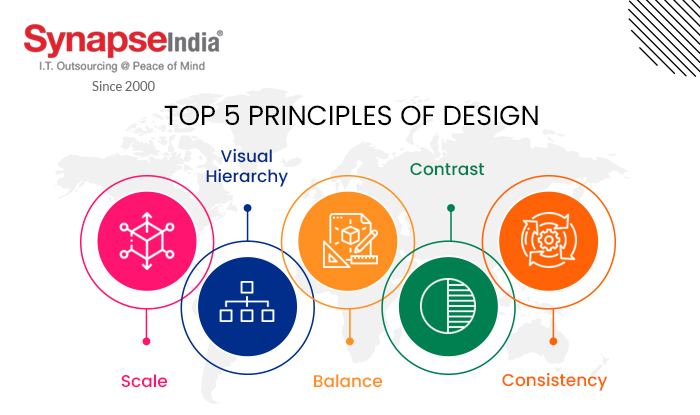 Start-ups cannot afford to overlook the importance of UX and UI since an appealing and effective design can make or break their brand recognition.
On the other hand, UX/UI designs are important for business growth. The aim of any business is to improve customer satisfaction in order to build their brand value and reputation. A thoughtfully designed UI/UX structure increases retention rate and loyal customers. A good UI loads the app faster, and gives users a pleasing experience in terms of navigation.
The Role of User Interface & User Experience in Mobile Application Development
The success of mobile application depends on many factors but an organization should prioritize the significance of UI and UX in the development and success of mobile application. It is essential for an app to offer its users a pleasant and satisfying experience with an engaging user interface.
For a mobile application to make connections with experiences, the UX layout of the mobile application should be excellent and furthermore proficient. This ought to be the significant point of top application and web development companies - to foster mobile applications that are capable enough to deliver engaging experiences. The experience and the connection point of the application ought to have the option to fulfill the requirements of the clients.
The main thing that will give users a reason to come back and utilize your application again is the point at which they are satisfied with how your application feels, looks, and works. The main motivation behind why you really want to make engaging experiences is to accomplish business objectives for making a brand name, upgrade the standing of a brand, and produce more income and traffic.
So top application development organizations need to invest additional energy to ensure the UI/UX design of an application is in wonderful shape; as it assumes a vital part in the progress of the mobile application. There are heaps of fascinating applications out there with no awkward advances, signs, or interferences or divergence in their design, and this assists with expanding their business growth and revenue.
Consequently, with the right adjusting of the UI and user experience design, your mobile application will actually want to draw in more traffic as well as give your clients experiences that will give them a reason to stay with you for a long time.
Important Elements of Mobile App UI/UX Design
Standardization of Elements
You want to use ordinary components like buttons, colors, images, and font sizes that clients are as of now acquainted with and furthermore to make the connection with the application a lot simpler for the clients. Likewise, you want to ensure that every one of the components utilized in the application (whether text or visuals) are simple so that end-users dont need to bother with extra guidelines to comprehend how the application functions. This will empower them to utilize the application with practically no inconvenience or confusion.
Speed of the App
A productive mobile app UI configuration doesn't consume time. A tedious application is extremely terrible for business. The longer it takes for your application, the more clients you are probably going to lose. Subsequently, the application should be designed such that the processes ought to have data joined to them as notifications, in this manner working on the UI of the application and saving time.
The Interaction of the Application
The vibe of a mobile application isn't the main thing that draws in and holds clients. How the client can connect with the mobile application is likewise vital. So, the plan should be simple to improve the interaction.
Tags: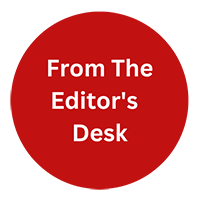 "From the Editor's Desk" is not just about the content. Our content writers will be sharing their thoughts on industry trends, new technologies, and emerging topics that are relevant to our readers. We believe that it's important to stay up-to-date with the latest news and trends, and We excited to share my thoughts and insights with you.