WordPress is the first name that comes in the mind of a person, with little technical expertise, but plans to have a fully-functioning website.
A word about the WordPress
WordPress is not just any CMS it is the one with 54.3% of market share in comparison with Joomla, Drupal and Others as shared by W3Techs. Also in the pie chart of CMS distribution of top 100,000 sites it has the share of more than 50%. All these points are enough to impress a potential client thinking about suing WordPress for his new venture. WordPress is massive! If the following stat is to be believed, one out of six websites are built on this award-winning platform. The number is a staggering 60 million and on a routine basis, 100,000 such WordPress-centric sites are hosted every day. This makes about a staggering 330 million traffic - with a page view of almost 3.4 billion each month.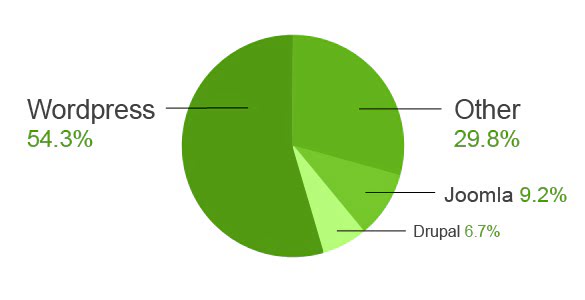 India and the WordPress: The Perfect Companion
WordPress has been accepted with equal warmth among the developers of globe and there are multitude reasons behind that. India is not just a place for cheap labor and time flexibility, the authority that a certified farm offers here is unquestionable. There are 25,000 freelancers working on WordPress on Elance out of which 79% are based in India. Also, 85 million unique visits per month come from India to the Automattic network (Automattic is the name behind the building of WordPress). This makes is quite clear about India's dominance when it comes to WordPress development. WordPress developers India has tons of more things to offer in the pipeline and those are discussed in this write-up.
Benefits of hiring WordPress developers from India
1. One stop solution provider: They offer the complete array of service related to WordPress namely creating web 2.0 designs, themes meant for WordPress, customization of code and theme to custom plug-in development.
2. Complete business model understanding: WordPress website developers from India initiate any project development process only when they are fully conversant with the business model of client. This makes them understand the client demand lucidly and delivery aptly.
3. Full support to non-technical clients: in most of the cases it has been observed that non-technical clients of smaller business size seek WordPress development service. As they are not that much technically sound complete support are given to them and in certain parts full training of the CMS so that they can handle their site all by themselves.
4. Flawless communication model: To be on the top of the project lifecycle its best to go ahead with a firm that has responsive communication model. Indian agencies offer not only that, but also make sure that through the hierarchy system at any point of time client can get the right status of their project development cycle.
5. Security: With dedicated servers on the development center, the security is always top-notch.
6. Confidentiality: In any business relationship the confidentially matters a lot. When someone trusts a development company with all his business data, the confidentiality part needs to be taken care of. With the confidentially covered with NDA clients are safe with their intellectual property.
7. Flexibility of hiring: One gets several options while hiring a professional. Hourly, fixed and monthly are the prime three. Based on an individual's budget and need the decision can be taken.
8. Database and Design Expertise: One gets developer with complete database environment understanding and right know-how of design aesthetic and supporting things like CSS, JavaScript, jQuery, PHP, HTML5 and basic HTML.
9. Cost-effective: This point if globally known, one third is the cost of development in India compared with US or Europe.
10. Testing environment: Prior to the delivery complete QA of the code is done to ensure it compiles wit W3C standards.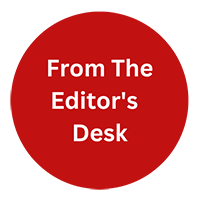 "From the Editor's Desk" is not just about the content. Our content writers will be sharing their thoughts on industry trends, new technologies, and emerging topics that are relevant to our readers. We believe that it's important to stay up-to-date with the latest news and trends, and We excited to share my thoughts and insights with you.