"By going for a customized Amazon Webstore, e-commerce businesses can expect maximum sales of products as it offers multiple benefits like easy site conservation, flexible promotion and scalability, worldwide acknowledgment of your products, easy checkout, safe billing option, and many more."
Amazon, the leading online retailer of garments, books, electronics and such other items, have created a highly scalable, user-friendly ecommerce website platform known as Amazon Webstore. It is an integrated ecommerce platform that makes it easier for billions of Amazon customers to easily find your online store and enjoy shopping. Amazon Webstore uses Amazon.com's shopping cart and payment processing system to offer a rich business experience worldwide.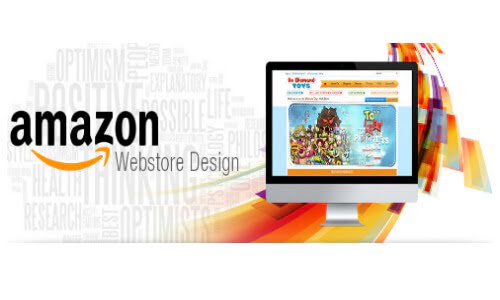 There are many design and development companies that offer customized Amazon Webstores to help get maximum online traffic and best meet your business needs. The experienced team of designers knows how to create an appealing Amazon Webstore design that will help in generating maximum sell of your products in the highly competitive world market and establish a brand identity and maximize sales.
1. Instant migration, easy site conservation and great reliability
If you have opened your online store in some other ecommerce platform and is now willing to shift to Amazon Webstore, you must be happy to know migration is pretty fast. You don't need any outside help to migrate to Webstore. Besides, designers can easily choose the built-in website templates, styles and colors to develop an appealing product page. The prospective customers can easily find your products up for sale and select the ones they wish to purchase online. Amazon Webstore also enables the designers to change the description text, create product catalogs, and much more in a jiffy.
If youre one of them and want to build an eCommerce Mobile App, SynpaseIndia can help you in ecommerce web development from scratch.
2. Flexible promotion and scalability
Many companies run multiple event promotions throughout the year. If you have a company that is into promotional campaigns, better start taking the advantage of the built-in promotional feature of Amazon Webstore. Such functionality helps to make promotions run smoothly and much faster. You can also offer discounts or coupons, highlight new products and have access to effective marketing features like product recommendations for your own custom webstore. Moreover, been highly scalable, Amazon Webstore can easily handle the increased traffic coming to a specific site because of consistent promotion. Email promotions can also help your site get a large number of potential customers especially during the holidays and at the weekends.
3. Improves Search Engine Optimization
Amazon web store design helps to create a worldwide recognition of your products since it helps to showcase all your items on Google's and Yahoo's natural search results.
Follow more: Top strategy for ecommerce website design.
4. Easy checkout and safe billing option
Amazon checkout option is highly beneficial for hassle-free transactions since it enables the customers to use their existing Amazon account to make faster and reliable checkout. Amazon Webstore credit card processing system gives every business the same level of security and safety like credit card processing in Amazon.com site. In addition, you don't need to create a new merchant account or host separate shopping cart software.
5. Merchandising and community features
You can use features like 'Top Sellers', 'Recently Viewed Items', and 'Customer Reviews' to know the preferences and purchasing history of all the visitors to launch a more targeted marketing program.
Thus to conclude, Amazon Webstore gives every business immense opportunities to expand their business globally and engage in custom branding to reap higher profits.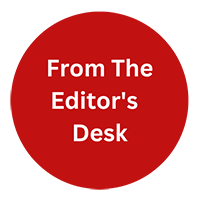 "From the Editor's Desk" is not just about the content. Our content writers will be sharing their thoughts on industry trends, new technologies, and emerging topics that are relevant to our readers. We believe that it's important to stay up-to-date with the latest news and trends, and We excited to share my thoughts and insights with you.