VB.NET development company - Advanced & robust solutions
14 Sep 2018
"VB.NET development company, SynapseIndia taps the full potential of VB.NET to develop the most advanced and secure websites, web applications, desktop applications and Windows mobile apps."
VB.NET development company, SynapseIndia taps the full potential of VB.NET to develop the most advanced and secure websites, web applications, desktop applications and Windows mobile apps. We have delivered 500+ projects to a strong base of clientele in USA and other countries across almost every business category, i.e. health, media, travel, fashion, retail, etc.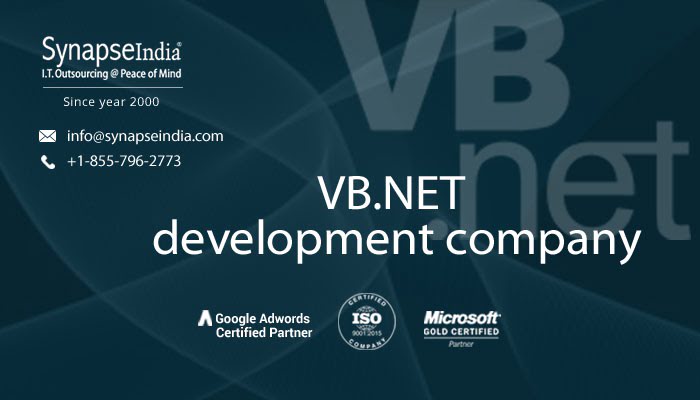 Why choose VB.NET technology for your project?
VB.NET is one of the most dependable, powerful and secure programming languages in the software world. Developed by Microsoft in 2002, this object-oriented language is relied upon by millions of SMEs, startups and large businesses due to the innumerable benefits that it offers. It allows faster development of websites, applications and software. It can be easily integrated with other programming languages.
Why hire SynapseIndia for VB.NET development?
Undoubtedly, SynapseIndia has the best VB.NET developers who are certified by Microsoft. They strive to deliver the most successful VB.NET development services at an affordable budget. From B2B & B2C website development to CRM application development to eCommerce application development, we complete your tasks in the minimum time with 100% quality.
If you want to engage the best VB.NET development company to ensure project success, then SynapseIndia is the right name to choose for your requirements.
Contact us for any query at info@synapseindia.com
Tags: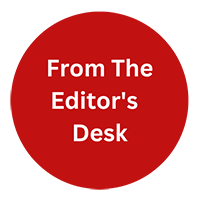 "From the Editor's Desk" is not just about the content. Our content writers will be sharing their thoughts on industry trends, new technologies, and emerging topics that are relevant to our readers. We believe that it's important to stay up-to-date with the latest news and trends, and We excited to share my thoughts and insights with you.