Staying inside during the isolation period is the growing need of the hour. Still, you have to be productive having work from home flexibility amid Coronavirus.
There are certain ways to stay focused and be more productive during the flexible working environment.
Start your own work from home in the middle of worldwide outbreak. SynapseIndia offers Cloud solution to move your IT infrastructure and access official data on internet-enabled devices from any location.
Let the business be operational during the current epidemic. Make the most out of work from home advantages despite thinking about the rising Coronavirus.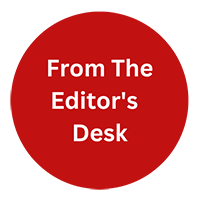 "From the Editor's Desk" is not just about the content. Our content writers will be sharing their thoughts on industry trends, new technologies, and emerging topics that are relevant to our readers. We believe that it's important to stay up-to-date with the latest news and trends, and We excited to share my thoughts and insights with you.