Work from home productivity tips during recent outbreak
17 Apr 2020
"This blog is about work from home productivity tips to perform well on a daily basis."
Staying inside during the isolation period is the growing need of the hour. Still, you have to be productive having work from home flexibility amid Coronavirus.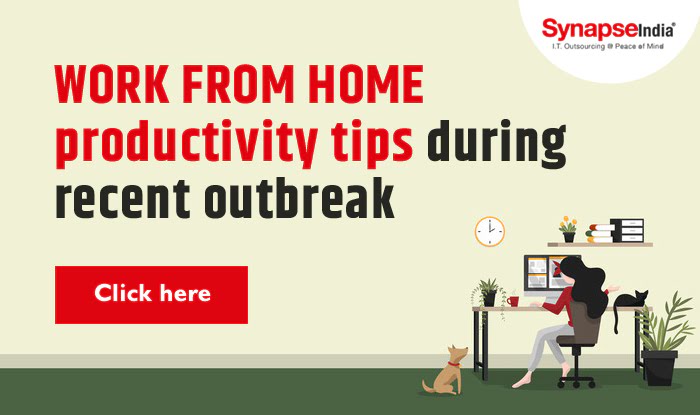 There are certain ways to stay focused and be more productive during the flexible working environment.
Get dressed: Getting up early in the morning and dressed properly will give you the feeling of sitting inside the office. Think no more of the casual framework to start working. Brace yourself for a formal attire every single day to have a better focus on work.
Sit in a defined space: Enabling work from home demands a small yet productive setup. In this case, dedicate a separate space for the work where no one else is around and you can concentrate on a number of professional tasks.
Avoid distractions: Getting distracted within the household work environment is normal. But you need to avoid the distraction of any kind and simply give your best shot in terms of professional matters.
Start your own work from home in the middle of worldwide outbreak. SynapseIndia offers Cloud solution to move your IT infrastructure and access official data on internet-enabled devices from any location.
Let the business be operational during the current epidemic. Make the most out of work from home advantages despite thinking about the rising Coronavirus.
Tags:
Author

: Jitendra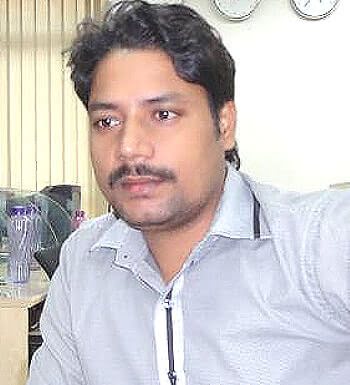 The author has immense experience in digital marketing activities, SEO/SMO, web design, and development etc. Using his vast experience in these fields, he has been creating informative content for these genres. His keen endeavors to know and understand current industry trends has helped him to inform users about the regular uproars happening in the industry through his blogs.