What Makes WordPress Web Design SEO Services Best?
15 Mar 2023
"WordPress web design seo services has made WordPress developers' favorite. Organizations globally prefer WordPress because it offers multiple benefits to the business."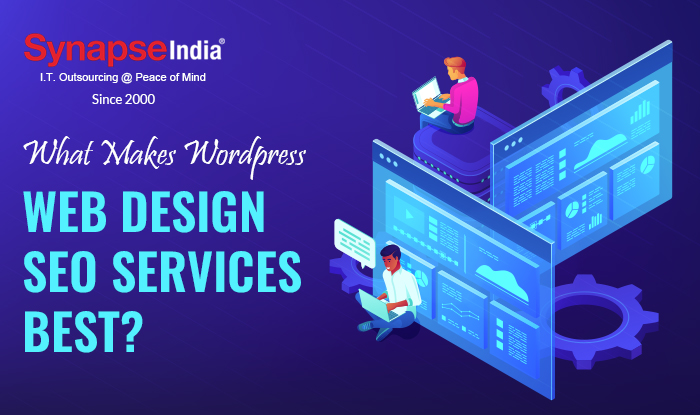 WordPress is a home for more than 40% of all websites. The number is huge in percentage, and if you are still not on the WordPress content management system, you are probably making a great mistake.
WordPress is the best content management system with built-in SEO boosting features. The CMS platform has become more versatile in recent years, making it easier for users to create fully functional websites of any category. One of the most appealing and beneficial features of WordPress is it is open-source software, which means the system is completely free, redistributable, and offers unlimited validity.
WordPress is way beyond its basic features, some of the exceptional features of WordPress that makes it SEO friendly, are explained below:
Features of WordPress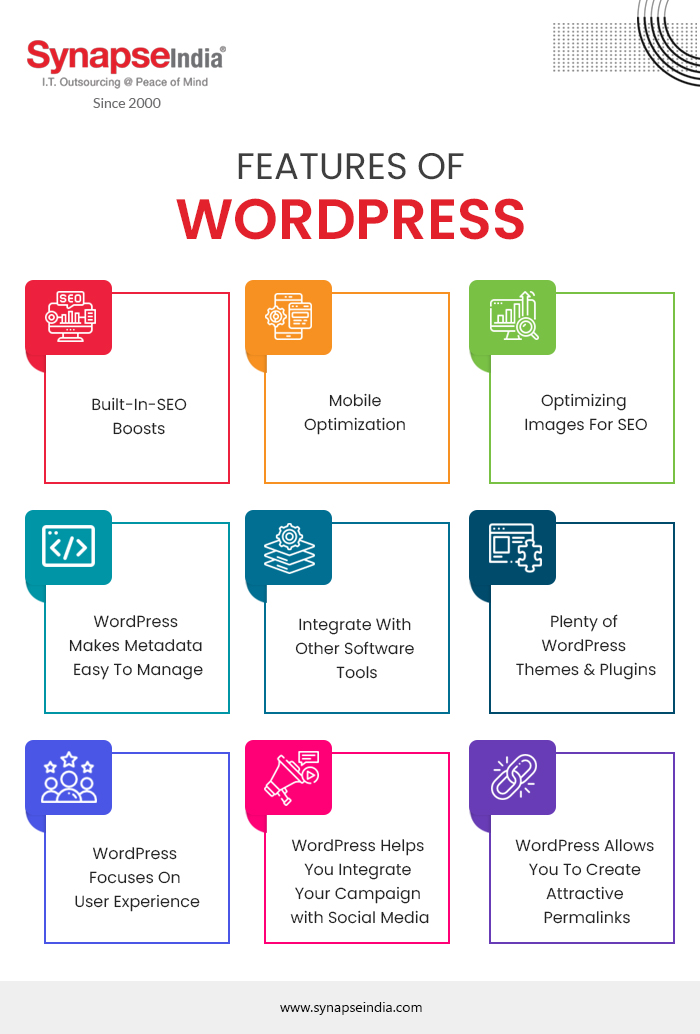 Built-In-SEO Boosts
WordPress Focuses On User Experience
WordPress Allows You To Create Attractive Permalinks
WordPress Makes Metadata Easy To Manage
Optimizing Images For SEO
Plenty of WordPress Themes & Plugins
Mobile Optimization
WordPress Helps You Integrate Your Campaign with Social Media
Integrate With Other Software Tools
Built-In SEO Boosts
WordPress web design seo services play a crucial role in increasing website traffic, such as Google, Bing, and Yahoo. The better your ranking is, the better your website is performing in terms of SEO. Each website owner fights for better ranking and thus is concerned with SEO. Though search engines like Google have certain parameters for websites and WordPress manages those parameters efficiently and effectively.
WordPress Focuses On User Experience
WordPress content management system plugins and themes work side by side, which results in a better professional, user-friendly, and attractive website.
Often, visitors stay a bit longer on user-friendly websites, which further results in decreasing overall site bounce rate.
WordPress Allows You To Create Attractive Permalinks
It is a piece of cake to edit your website's permalink on WordPress, which conveys, you can plug your keyword into the URL. It is an effective way to boost ranking and make your permalink informative.
WordPress Makes Metadata Easy To Manage
SEO titles along with the metadata refine the relevancy of your website.
SEO titles and metadata improve how search engines interpret the relevance of your site. With the help of Metadata search engine crawlers will comprehend a webpage. The moment you add keywords to your metadata, your site becomes more SEO friendly and is likely to rank for those keywords.
So, how does WordPress support metadata?
WordPress provides a plugin to its users called Yoast SEO. The plugin has made it possible to add metadata to all your posts in minutes.
Optimizing Images For SEO
Images make a blog post attractive; it breaks up a blog into interesting and readable sections.
Images are not only a source of breaking a blog, but they are also a powerful tool for SEO as well.
The WordPress content management system has the feature to optimize the images for SEO ranking purposes.
WordPress has a functionality that allows its users to create alternative text for each image they use. Through this method, users can plug in the keywords as image descriptions that later on search engine crawlers will notice.
WordPress has a plugin that automatically creates alt text for your images.
WordPress also provides the option to resize the images so that the image size will not affect page loading speed.
Plenty of WordPress Themes & Plugins
WordPress has plenty of built-in themes, and designers and developers will keep on inventing new themes every day. SEO optimization and better functionality have made websites dynamic and user-friendly. Now users can access any website through desktops, smartphones, and other devices. With all these choices, you can create your website the way you want. WordPress even provides themes as per the requirement of your business category. Web design seo services provided by WordPress promote organic traffic.
WordPress is not only limited to a stack of themes, instead, the platform also has plugins for all your needs, which adds to another reason for adoring WordPress.
WordPress's widely used plugins are Yoast SEO, Jetpack, W3TotalCache, WooCommerce, GoogleXML sitemap, and Google Analytics.
Mobile Optimization
The users of mobile are increasing with each passing day it has become the need of the hour to make websites mobile-friendly. Websites that are not optimized for different screen ratios suffer badly and fail to match the pace of the market. Fortunately, between some implicit WordPress functionality and most WordPress themes, your site will be loaded with mobile features.
From the site, configuration to picture scaling, as long as you have a responsive WordPress theme, a large portion of these significant features will just normally occur – no additional coding required. This will help both clients and web crawlers access your webpage on all devices, prompting an incredible user experience regardless of the screen size.
Google likewise focuses on the mobile experience for their ranking standards, so assuming you need your site to appear in mobile search items, this is inconceivably critical to contemplate.
Between WordPress themes and modules, it's unbelievably simple to make a dynamic site. It's no big surprise over 40% of sites use it!
WordPress Helps You Integrate Your Campaign with Social Media
Social media is colossal today, and it's perhaps the best stage for advertising your brand.
Also, accomplishment in your social media campaign will sure improve your SEO ranking.
On WordPress, you can make customized web-based media buttons for your blog so it's simpler for users to share your content.
You can add a social media feed to your website.
You can even automate your social media campaigns!
Integrate With Other Software Tools
In case you're building a site, you likely have an objective – possibly it's just to exhibit your work on the web, create leads for your business, or smooth out data for your clients. Regardless of the objective, you're presumably utilizing a couple of other applications to accomplish them, similar to social media stages, email marketing tools, or investigation applications.
Conclusion
WordPress is such a well-known stage that a large number of the other online tools you use will have a mix for it. Regardless of whether it is associated by means of an API or a module, the cycle to interface these tools in your work process is really basic.
WordPress is a popular CMS that is growing rapidly. It is nearly impossible to compete against the WordPress community because of the users it has, and they keep on growing continuously. With new web design seo services, improved dashboard functionality, and UI update are only getting better and better.
Tags: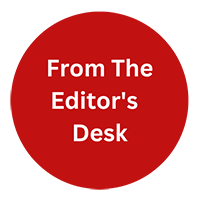 "From the Editor's Desk" is not just about the content. Our content writers will be sharing their thoughts on industry trends, new technologies, and emerging topics that are relevant to our readers. We believe that it's important to stay up-to-date with the latest news and trends, and We excited to share my thoughts and insights with you.