Why retailers must also have a mobile app along with the website?
24 Apr 2020
"Retailers having a website also need to have a mobile app to increase the sale of products in diverse regions."
Mobile apps are trending these days and are a major profit earning source. A maximum number of industries have a user-friendly mobile application along with the website to generate more traffic and boost sales.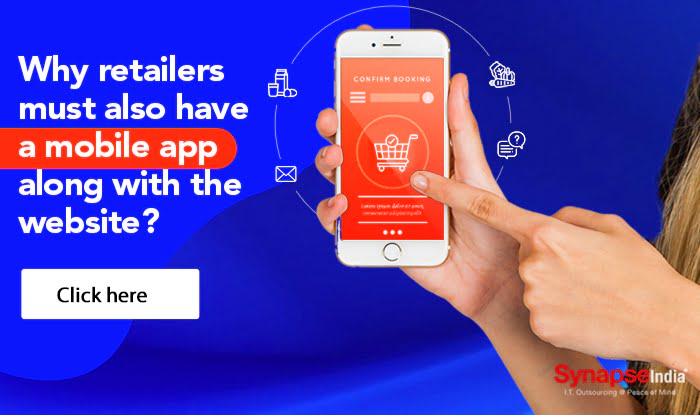 Even the retail business sector is not lacking behind and it is a must-have deal to create an app for reaching customers worldwide.
In case you are solely relying on your website of increasing sales, then you are missing something rely important.
It is necessary these days to have a retail mobile application to boost product sales, bring engagement, and increase brand loyalty among customers.
Small business retailers often find it tedious to reach customers far and wide due to a limited reach. With few of them having a retail website to showcase a range of products, need to do some modifications to meet latest customer trends.
The ideal solution is to have a mobile application to complement your website and boost product sales. This is because of the fact that customers find it tedious to open a website URL of your retail business and browse the products. On the other side, a mobile app offers a convenient way of a single touch on the screen to find the latest range of products.
Benefits of having a retail business mobile application
1. Reach out to customers globally
A retail mobile app definitely helps you reach out to customers in different cities, states, and nations. A convenient and customized mode to offer products/services on a single touch of a screen is the main element to find much engagement. This move further helps to increase the overall returns of the company and improvise the way of selling your products.
2. Increase the visibility of retail business
Looking at the increasing numbers of smartphone users increasing at a rapid rate. There are ideal chances for you to increase brand visibility. Unlike big retail giants, who already have their need felt at the marketplace. Small retailers can add the element of a mobile app along with the website to offer customized service.
3. Increase business revenue
By providing a new shopping experience to customers using your retail mobile app, increase the chances of getting higher returns. It has been observed that in-store customers referring to the retail website, might have a less purchasing rate. On the other side, application helps customers to look for a wide range of products while on the go and buy swiftly with a single touch.
4. Engage customers with push notifications
Push notification is a vital component of a mobile application. It allows users to get timely notification related to your company's product sale, discount, new products and late offers to choose from. Doing this help you increase the sale pattern, engage more and more customers, and customized own marketing features.
5. Easily transform business online during a crisis
An emergency can strike at any point of time that might allow you to stop doing business from the retail store. It could be due to any unexpected circumstances. During such time, a mobile app can help you to transform your retail store business to retail app business. Continue to meet the diverse demands of customers far and wide and let there be business continuity during any adversity. Additionally, a retail mobile app is also trending these days and will continue to flourish in the near future.
Simply reach out to a bigger set of audience with a retail app. Avail mobile application development service from SynapseIndia to create a trendy application having multiple functionalities.
Tags: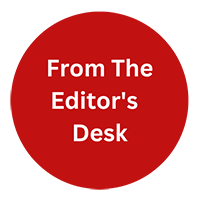 "From the Editor's Desk" is not just about the content. Our content writers will be sharing their thoughts on industry trends, new technologies, and emerging topics that are relevant to our readers. We believe that it's important to stay up-to-date with the latest news and trends, and We excited to share my thoughts and insights with you.