With Headquarters in India, SynapseIndia Serves Clients Globally
24 Jan 2019
"SynapseIndia, with its headquarters in India, has constantly grown to serve its clients with latest advanced technologies."
SynapseIndia, with its headquarters in India, has constantly grown to serve its clients with latest advanced technologies. With highly experienced developers/ programmers, the company has extended its client list at a global level. Software development services rendered by the company matches the international coding standards.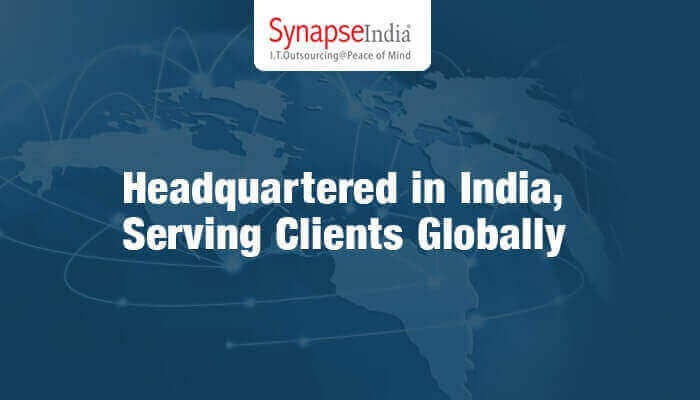 Here's why you should get your project done by their professionals -
By working with clients from all over the world such as UK, USA, Australia etc., our professionals are easy to work with.
Global exposure of the company ensures diverse work experience. Furthermore, serving clients from different industry verticals have groomed our developers.
Our team follows the defined process of website and application development which makes sure that your project is delivered bug-free.
Our development team knows each business has its own specific requirements, therefore, we always work to match them. Thus, letting your business grow on your terms.
To hire developers from us, contact now.
Tags:
Author

: Nilesh
Nilesh is an industry-expert technical content writer carrying a wide experience of writing blog posts and marketing content. He writes as per his great technical/IT knowledge acquired through the years to provide informative content. Also, the author has a real expertise in writing detailed and specific content for technologies.