What is software development?
Software development usually includes all aspects of a business function from analyzing and researching to designing, executing, and testing a software or application.
Key reasons for outsourcing software development
Cost cutting is one of the major reasons for the US companies to outsource software development. According to an annual survey published by EE Times, the annual compensation of an US engineer is $103,999 compared to $75,800 drawn by a Japanese software engineer and $39,500 by an Indian engineer. Besides, getting skilled workers at a lower salary and tax savings are other key reasons for many US firms to their offshore software development services.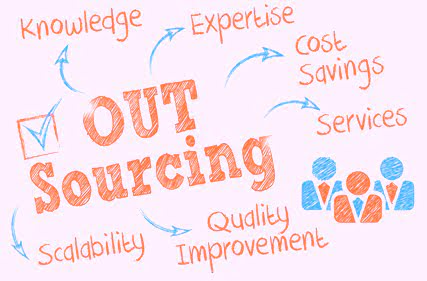 Finding the best company to outsource software development
Whether you want to outsource IT/ITes or BPO services to India or elsewhere, it is important to hire the best company to help meet your business needs, easily and quickly.
Check the company's track records and ask for references
Other than learning about a company from its online portal, it is important to carry on an independent search to find out its past performances. For example, you can get hold of customers who have done business with the company earlier. You must also have a clear idea about the number of projects the company has completed successfully and how far it can meet your expectations. Also, before you finalize an outsource software development partner, just take out some time to ask for the contact details of some references from the concerned company. A reference will help in understanding the quality of services your outsource partner will deliver along with knowing about the timely deliveries and customer support services.
Check the company's business aims
It is very important to know the business objectives of your would-be software outsource partner to understand whether its business goals are similar to yours or not. In case of clashing business aims, it is better to search for a company that has a matching corporate goal. Clearly state about your business objectives and make sure they successfully understand the same before starting to develop software.
Ensure your outsource partner is financially stable
If you choose a partner that is new in the software development business and hardly has the financial solidity to carry forward its development business, there is massive chance of the company not been able to meet your expectation. Thus, ensure you take a wise decision after researching well about the company background, the educational and professional qualification of the management, etc.
Cultural compatibility is a must
When choosing a software development outsourcing company make sure both of you are culturally compatible. For example, both the companies must have managers and workers who best understand each other's problems and behavior.
Coordination between In-House and Offshore Teams
In case you have in-house software development team, ensure your in-house team maintains a proper harmonization with the offshore team. Without coordination, your business will fail to meet its objectives. A good software development company will always maintain a cordial relationship with the offshore company.
Indeed, the best of offshore software developers will value their clients' time and develop a truly excellent software or business application in real-time.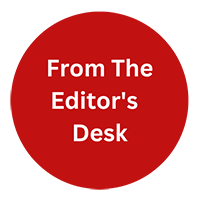 "From the Editor's Desk" is not just about the content. Our content writers will be sharing their thoughts on industry trends, new technologies, and emerging topics that are relevant to our readers. We believe that it's important to stay up-to-date with the latest news and trends, and We excited to share my thoughts and insights with you.