5 Considerable Features for Magento Store to Rule in the eCommerce World
18 Apr 2017
"Developing Magento store with core functionalities will help you run your business effectively. So, it is always good to understand the core basics and develop an extremely powerful online store."
Every online store has its own vital requirements and future business objectives. Besides developing a feature rich eCommerce storefront in your own specific style, there are various core things that all Magento powered websites need to remain relevant and business-centric. Here are some must-have features for your successful Magento-powered online store.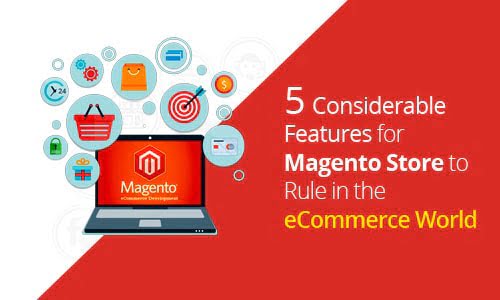 1. Great usability: A simple to use store means customers can get what they need quickly and simply. In this technology driven world, customers never want to spend hours to find the products they want. Therefore, they will switch over other similar sites just after a few minutes if your site is not user-friendly.
2. High-resolution Images and Videos: Content posting is a regular job. The high-quality product images and creatively developed product videos makes your post more appealing as well as trust worthy. But, if you are using low-resolution images and videos on your site, then it will adversely impact on your business revenue as the number of organic visitors to your site will be reduced amazingly. In this manner, your site requires high-resolution images and videos to entice store visitors.
3. Mobile Responsiveness: Presently, most of the prospective, as well as existing store customers, tend to use smartphones more, subsequently your site is anticipated to have a mobile responsive site to drive more organic visitors quickly. That makes your site get high rank at major search engines.
4. User-generated Reviews: The feedback & reviews given by your old customers make your store development solution more trusted. You wouldn't mind the negative reviews about your site because it will help you enhance your shortcomings.
5. Security features: Customer's security is the most imperative thing you have to concern. Before providing any sort of services, you need to make sure that your website is perfectly shielded from the website hackers. This endeavor will secure your business as well as protects your client too.
If you are really looking forward to enhance the customer experience at your Magento eCommerce store then you should hire the professional services of SynapseIndia which is a reputed Magento Ecommerce Development Company in India. They are highly talented and follow only latest eCommerce trends to provide extraordinary online store development services in a promising manner.
Tags: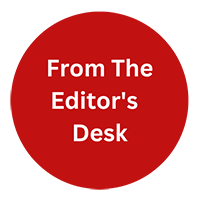 "From the Editor's Desk" is not just about the content. Our content writers will be sharing their thoughts on industry trends, new technologies, and emerging topics that are relevant to our readers. We believe that it's important to stay up-to-date with the latest news and trends, and We excited to share my thoughts and insights with you.