5 Key Performance Indicators to Increase Mobile App Usability
20 Jun 2017
"Developing a feature-rich app is the need of time, but you should also analyze all the metrics to provide the seamless user experience. A well experienced Mobile Application Development company in India analyze everything professionally to meet the diverse needs of global clients."
To understand the actual need of mobile app users, it is always good to put yourself in your consumer's shoes. As a mobile app user, what step you will take if -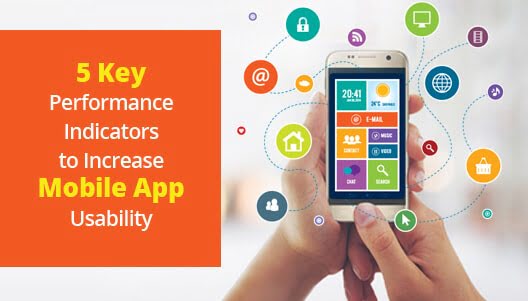 1. The moment you tap on the app, it crashes?
2. Are you navigating endlessly the various sections of the mobile app and unable to get the desired functionality?
3. You are on the checkout page of an eCommerce app and get a broken payment link?
Definitely, you will uninstall the app at the instant.
To overcome this situation, it is pivotal to measure every parameter of mobile apps performance and after the complete observation, you should launch the flawless mobile app to market your business.
Below are some key performance indicators that are directly proportional to mobile app usability:
1. Average time to render screen: Observe the required time your app screen takes to fetch the information, content, images, videos, and animations on the mobile screen. It is essential to analyze the performance of your mobile app. Improper screen dimensions, unscaled images, inconsistent font sizes, and excessive blocking scripts are some crucial factors that adversely impact on-screen rendering. You should take care of these factors effectively to provide an incredible experience to your valued customers.
2. Resource consumption rates: With the every passing day, the mobile storage capacity is increasing. However, mobile device storage capacities can't be compared to desktop PCs or laptop storage capacity. Therefore, the developed mobile app should be designed in a manner that it does not use a huge storage part of the memory. Memory Consumption, Processor Consumption, Data Consumption and Battery Consumption are some mobile app resources you should monitor professionally. Additionally, it is advised that the developed mobile app creates minimum TCP connections for multiple requests in order to adequate resource management.
3. App crash rates: It refers the shutting down of your mobile app unexpectedly. It is never acceptable for mobile users and obviously reduces your mobile app performance as well as usage significantly. To provide a seamless experience, you should analyze all the reasons of mobile app crash scenarios on various devices and operating systems.
4. App latency: An app uses 3rd party API services in order to perform a variety of functions. API latency measures the delay between an action and a response. Normally, an API takes 1 second for every response. But, for simultaneous requests, the response time can get increased and ultimately harm the performance of your mobile app.
5. App speed: One of the top most concerns that you can't ignore is the speed of your mobile application. If your existing users find that your launched mobile app is working slow, they would uninstall your mobile app quickly.
The reputable services of Mobile Application Development company in India, SynapseIndia has an incredible experience to meet the diverse needs of global clients. So, to meet your business needs connect with the SynapseIndia and reap the maximum benefits from your business.
Tags: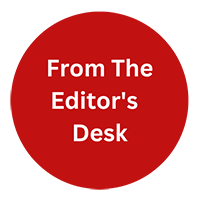 "From the Editor's Desk" is not just about the content. Our content writers will be sharing their thoughts on industry trends, new technologies, and emerging topics that are relevant to our readers. We believe that it's important to stay up-to-date with the latest news and trends, and We excited to share my thoughts and insights with you.