Beat your competition in the USA with IT development services rendered by SynapseIndia
12 Feb 2019
"SynapseIndia, acting as a trust-worthy IT company, has always provided the best-in-class development to its clients."
No matter wherever you run a business in any part of the world, including the USA, you will face the competition. SynapseIndia, acting as a trust-worthy IT company, has always provided the best-in-class development to its clients.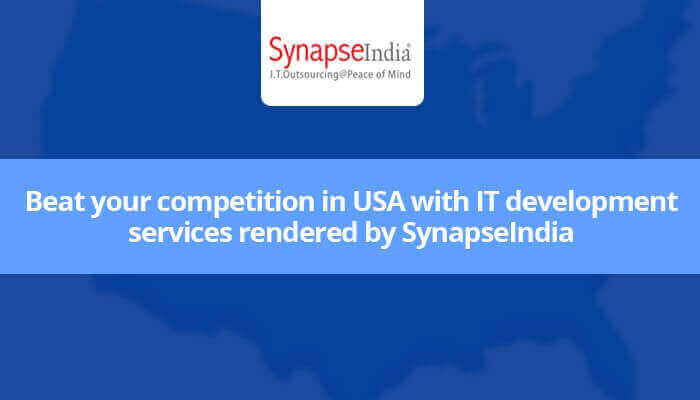 Therefore, if you are looking for someone who provides the best IT solutions, the following facts will prove why choosing us is the best decision -
We have a fleet of designers and developers who provide work as per your terms.
Our team never fails to match the international coding standards, thus, quality development work is always ensured.
Our developers have served multiple business owners hailing from various industry verticals, thus, you get domain expertise on the go.
We have highly skilled IT professionals in various technologies, thus, you always get flawless work.
Kick-start your project by getting in touch with the best consultants of the IT industry.
Tags:
Author

: Nilesh
Nilesh is an industry-expert technical content writer carrying a wide experience of writing blog posts and marketing content. He writes as per his great technical/IT knowledge acquired through the years to provide informative content. Also, the author has a real expertise in writing detailed and specific content for technologies.